You Had Me @ Hola, Twice. Whole, lot'ta Love.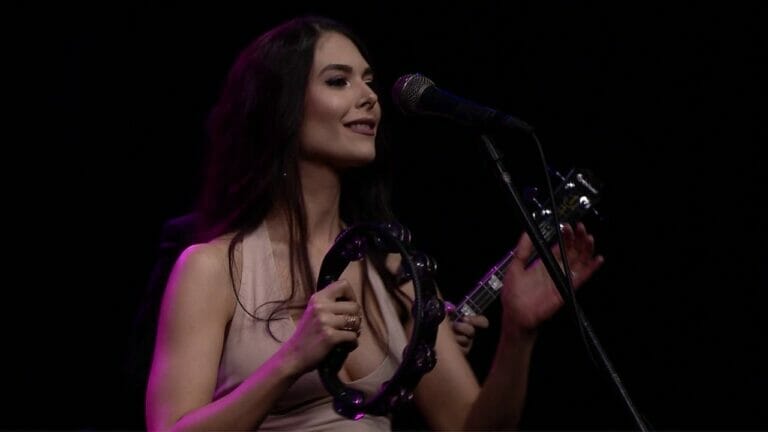 For I haven't stopped. For what has once started. And for I do not expect you to know. But I pray. And I will continue, to pray. As to pray is, that means, that you stay. And you won't go. You won't leave. Although you're free. And you go. And you leave. But I stay. I prey. And I will never stop for what has once started. As it did not just start. As it has been started. And it won't stop. As we're just in between. We are but the passengers. Twice. That you had me. But once. And look at this now. You had me at hola? I pray ..
That's what she said. As she's full of hope and appreciation. As she also needs it. She is the part of it. She is a page in the book. A chapter. A broken edge. She is the story. And a writer. I pray.
She said: "Thanks to Cheryl Ann who bought my book and DM'd me this pic on Instagram. It's always such a thrill when new people discover my book.
I work in content marketing and like a chef who doesn't cook at home, I'm terrible at promoting myself. So when someone finds my book it's a small miracle.
For those of you who don't know me or my book, it's a memoir about three years I lived and travelled in South and Central America with a Peruvian artisan during the 1990s. I often call it 'Eat Pray Love on steroids'. I don't know how Elizabeth Gilbert feels about that.
It contains:
Love ✅
Adventure ✅
Spirituality ✅
Sexy people ✅
Sexy landscapes ✅
Sexy near-death experiences ✅
It's available as a paperback, ebook and audiobook through all the usual outlets."
Which is nice and polite, as that's what they say in this country. I pray. For them. For the people. For the country of friendliness. For this place is. So they say. And giggle. And applaud to the pilots who land successfully. As if they won't. They wont applaud. They won't at all. But I pray. Pray, and never stopped.
After a messy public breakup, soap opera darling Jasmine Lin Rodriguez finds her face splashed across the tabloids. When she returns to her hometown of New York City to film the starring role in a bilingual romantic comedy for the number one streaming service in the country, Jasmine figures her new "Leading Lady Plan" should be easy enough to follow—until a casting shake-up pairs her with telenovela hunk Ashton Suárez.
~ You had me at hola
I like her approach. Her name is Leigh R. Three years ago, that day, after that morning, she lost her beloved husband. I still saw him that day when he was walking their two children across the Obi creek bridge in Maleny, in the direction of school, and I looked at him from the opposite direction, from the car, and I thought to myself: "I need to speak with him now."
But then, after the roundabout I did not turn to go chasing him on his morning walk to the local state school. They know me for that. And it mostly unpleasant for people. When I come chasing them from nowhere and then dissapearing into nevermore. Boud by the spell of the destiny. But wehat happens if not? That afternoon Herrin was dead. Heart failure. Or something. Life, gone. But I prey. I prey, for you. And you won't leave. No. Not until next Wednesday. I will bring a candle with.
Then they came. All dressed in white. And others, in black. Some were bringing flowers. Some different modes of silence. While others, they just stood there, as forming some long and never-ending corridor of faith, for whatever happened then and there no one was really sure. But something was gone. Something dissapeared. And there it was, a tree. And next to the tree, a blue guitar. And by the guitar, a girl in spring dress, with her face in the morning dew grass and her hair, made of gold, floating as a fog above the misty air.
I told you, once, and that won't change: I pray >
With every ray of light awakening the mornings
in every moment, all around the globe
I pray for you, right now..
For thousand kisses that were shared, they were, all yours. I still pray.
Peter uttered: "I have it on my Kindle and listen to it on audible ! I absolutely loved your book and also loved Natalie's narration ! I am an absolutely avid reader and one of the few joys of getting older is I forget things a lot quicker so I will be able to enjoy it all over again very soon ! 
"
But I have never trusted any practical advice nor promises of any kind. No use. I pray.
And Kris began his way, profanely:
"I bought my copy a couple of weeks ago and finished it this weekend.
Leigh Robshaw - I was intending to message you to tell you how much I enjoyed it, and then logged onto facebook and saw this post of yours.
So, to Leigh, and to anyone who hasn't read it:
It is f**king epic - an absolutely amazing story and just a wonderful experience to be brought in and onto that amazing journey along with Leigh.
I just loved it."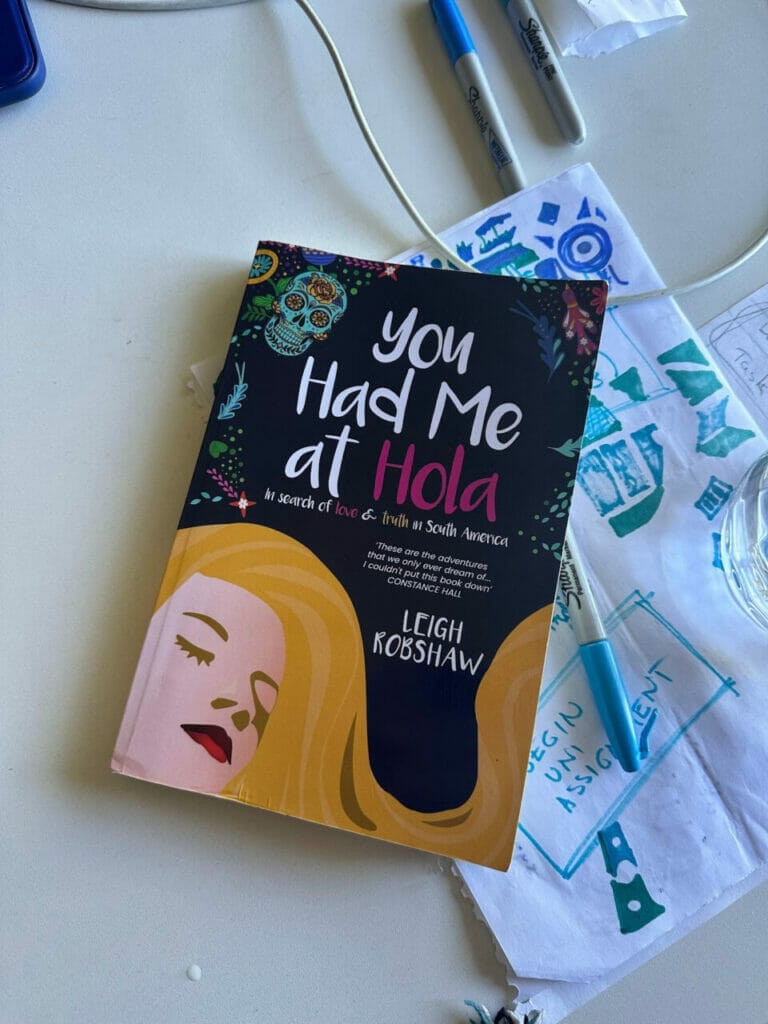 If one ought to empty the past, one ought. But first, one pray. And if ones past ought to be emptied, one ought not last. To continue, never stopping. Thus, I pray, for you, not last.
But do not trust the words. Those are extremely superficial.
Leading Ladies do not end up on tabloid covers. 
And Leight replied in a predestined way, superficial disco: "Kris Randall wow! Thank you so much, I'm so glad you liked it. If you have time, I'd love you to leave a review (this one is fine!) on Goodreads. Every little bit helps! 🙏🙏🙏"
Which is, the game we play if not, then, I still pray, for you, I must. Will never let you go.
And with a heart big favour Kris replied, as Kris must: "Leigh Robshaw Done!" and a little heart therewith, for sure.
Oh pray man, rather then a heart. For it is late. And I still pray.
So they got into it, quite reversely but for sure as such rhetoric is a must, but not completely:
Kris Randall
4.58 Stars out of 80 ratings is what your book has on goodreads by the way.
Reply1d
Leigh Robshaw
Kris Randall oh wow, really? I haven't been on there for ages. Thanks a million Kris x"
And here, I pray, I needed asking: "Kris Randall would you mind selling it?"
For whole hell might broken loose and purpose lost might be, for favor disenchanted oh, I dunno, but such it is, a way. I still pray.
And it exploded with a symphony of dissatisfaction. That is indeed, if at all, I pray.
Kris R
A St U - Get your own copy from Rosetta. I'm keeping mine.
B Kris Randall as I said, a more grassroots approach would be you take your 10% off it and sell second hand to me, then you give the 10% less money to Leigh Robshaw and leave it with me to read and then I sell the book again, second hand, with a great recommendation by taking away 10% from the purchase price and 10% from the income by giving the money to Leigh Robshaw from the same book which then passes to hands of the third, fourth person, up to 8 in a row. In that way we have the best, personal recommendations, we can trace the book history and we can create additional stories with the book changing hands. You can always purchase it back from the levels 2-8 anytime..
Please reconsider it. I have nothing against RosettaBooks Maleny, but it's not a 'kosher' practice for books to be sold only as new. It's not in a nature of books..
Does Angel Goulter Randall has an other, personal copy from Rosetta?
42 Ways of Rolling Eyes
From the beginning of time, which is about 25,000km away, there is a beginning from which I still pray. Made with love, only once, is enough to beset in circular motion the time that we spend, together, in love again.
For a gallery of dreams >
Reply1dEdited
Kris Randall
She will need to get one if she wants to read it. I'm not lending mine to anybody! They never give it back.
Reply1d
Kris Randall why would you ever want anything back? You're a man Kris Randall, so be as a man - read a book once and that's for all. Sell it as a second hand. Never expect anything back. And do not keep anything what you really not need. That's the way. And the girls, I suppose, will like it ❤
Reply1d
Kris Randall sighted 🤔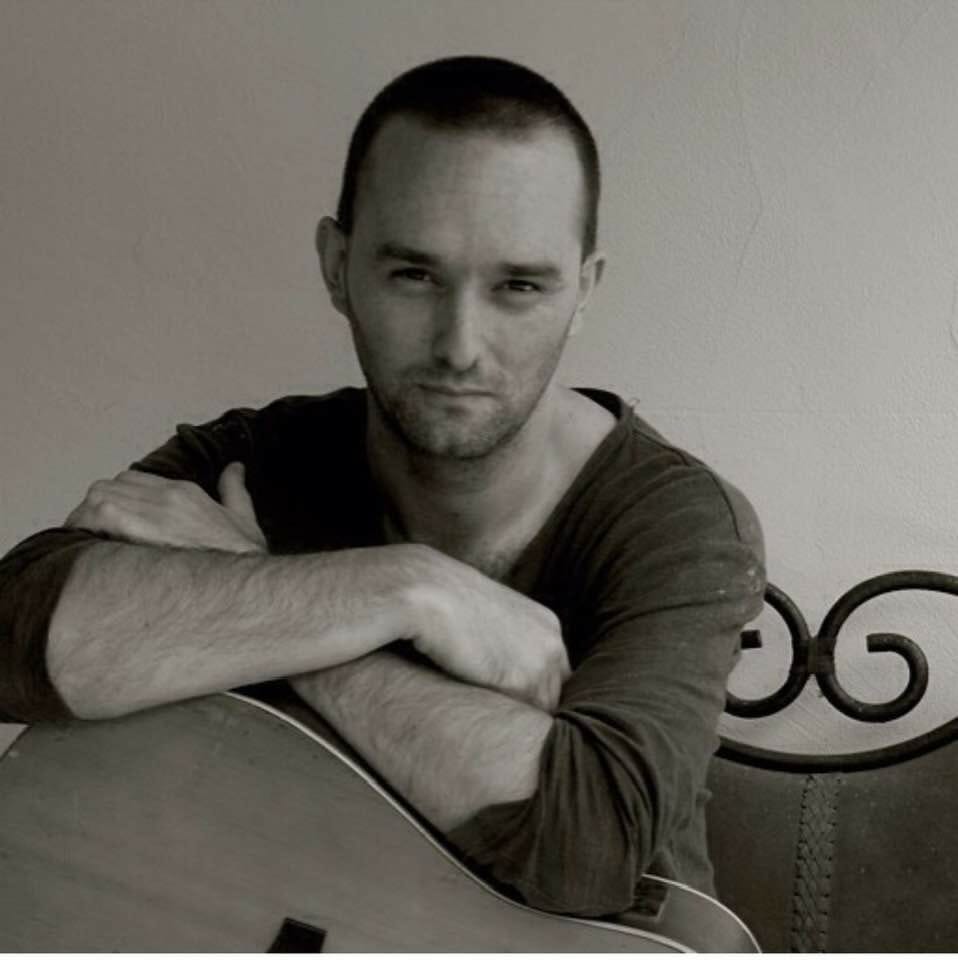 As the only man who ever was, was Herrin, as to Leigh: on Apr 23.rd 2023, @ 8.68AM
You would have been 50 today Herrin. We would have done something to celebrate involving music, nature, friends and Indian food. I probably would have bought you a book and a cool T-shirt. We shared a love of music, books and nature. We would have laughed about stupid shit and argued about something inconsequential for hours. I would've been raving about seeing the Smashing Pumpkins live last week after falling in love with them 30 years ago and you would've said they're not as good as Pink Floyd just to piss me off and because you genuinely believed no band was as good as Pink Floyd. And maybe you would've been right, but I would never have told you that because I liked our music debates. I liked your fiery, argumentative nature because it was the same as mine and I was never once in eleven years bored with you. You were never afraid to challenge me and I grew immensely as a result. I loved your generous heart, your fierce intellect and your upbeat spirit. You could be a know-it-all pain in the arse at times, hot headed and downright stubborn, but you were the most caring, loving, loyal, thoughtful person I've ever known. I loved you with all my heart. Happy birthday Herrin. ❤️ PS: I almost beat Cohen at chess last night!
Reply4h
Misha Elle intervened for Kris (oh man!) if you borrow from a library, the writer still gets some royalties 😊
Reply3h
Thus recouped: Misha Elle I am not asking a librarian here. May I ask you for a change? Maybe you would better understand my request? Misha Elle would you have a copy of Leigh's book that you read, once or twice, and if so, would you be able to sell it further to me, as a second hand? I would really appreciate that. Please PM if you're for it. Thx
Leading Ladies don't need a man to be happy. 
For every single one of you, and letter, character and mind, of course the number, for each and single you are bound, to tell - I pray, for you, each day.
Next session then aboded:
Kris Randall
😆 The real lesson for me here is to stay off social media.
Reply3h
Misha Elle
Kris Randall no way 😆
Reply3h
St U
Kris Randall that's the intent.
Reply1h
St U
Kris Randall it's only a disaster. nothing to worry about 🙂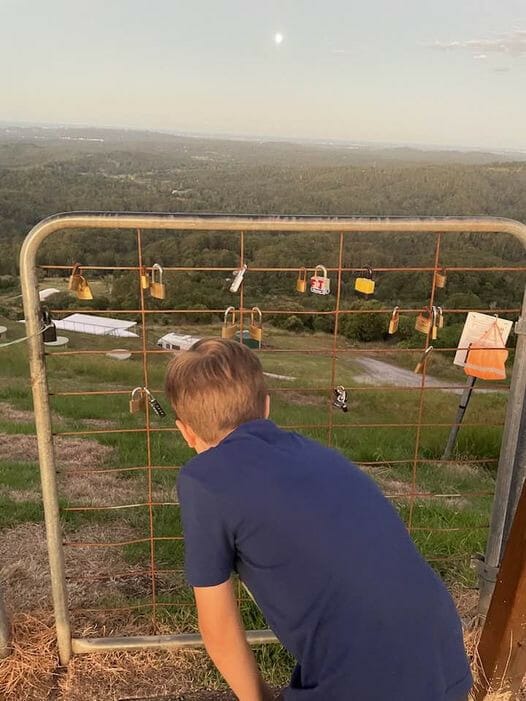 And back again to story, lock and load, and off we go to see the famous acts of recommendations and reviews on anything at all. I pray, and continue:
Did anyone read You Had Me At Hola (v1 or v2)?
I'm looking to obtain a second hand book please. I do not buy new books. Similarly to falling in love .. but that's another story.
Please let me know or let know anyone who did finish reading You Had Me At Hola (once or twice) and would like to give / sell book forward or exchange.
If selling, depends on the state of the book (no oily stains or splatter or coffee or tea traces or tear wearings), best quality for max 10% off the RRP and the author needs to get at least 10% from that you will earn.
If exchange I can offer some notoriously good books - ask for titles (you'll be able to choose between 3 titles)
PM please
Thanks
But didn't conclude, not yet:
Amber Ngalinawa Green
Ha ha…use thise skillz 👏👏. Oh gawd, for me it's the whole 'how to promote yourself and not feel like a wanker" 😅. One needs to be secure in the knowledge that they are not one 🤣👏 promote it baby! xx
But didn't mention it, for real, for what it is or what not, it is, all but - I pray. Another kind. Indeed, to stay or say: You had me at Hola.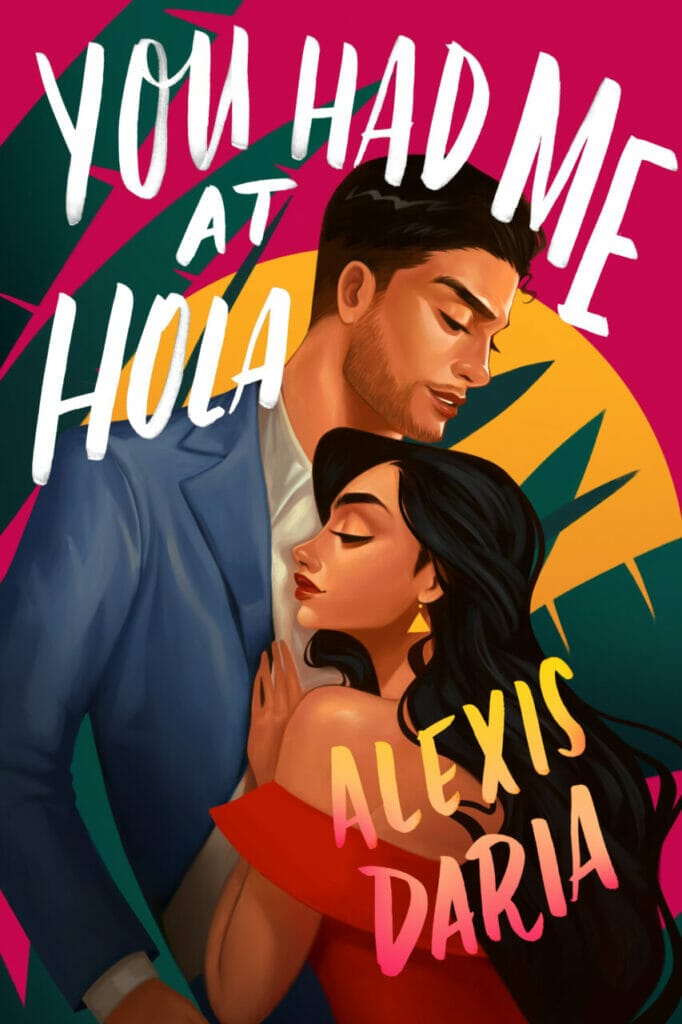 To see but here >
From the year I don't know which, but close, indeed, might say, for a bargain with a destiny, if such at all exists, to pray and in prayer still, I do. I pray, indeed, for you.
Takrat, v Soboto sem se udelezil protesta 'World Protest' ali nekaj podobnega, tako imenovanega, v Brisbane-u. Ta dan sem se se posebej namenoma odlocil, da se udelezim tega javnega 'protesta' iz treh razlogov: 1, 2 in 3 >