No need to stress these days. No rush. Everything is in absolute order. Everything is in absolute tranquillity. The states, the farms, the reports, statistics. Nationalities unabridged, nor gaped, not shell'd, nor shelved. A kiss, kiss, kiss.
A gallery of days as promised, thus arrived. As a package from some passed with a missing semi-colon and a colon, in its entirety.
I have seen some of the most beautiful places that this planet has to offer. I've seen deserts, skies, the lands and seas. I've seen undergrounds, the switching of the seasons, the pains and sorrows of their inhabitants, the animals, and plants, the trees. Everything is illuminated said that title of a movie). And the other, in Loving what is. Loving, that is.
Its worth it. Every cent, a moment, every piece of advice, a diamond. Those, by the dinosaurs shall stay, to take a picture at the end of days.
If you love me you shall say "Goodbye" waaay before the dinosaurs were ever thought into existence. And Kiss, Kiss, Kiss.
Loving what is, Anywhere is. Caribbean blue.
Lady of all powers,
In whom light appears,
Radiant one
Beloved of Heaven and Earth,
Tiara-crowned
Priestess of the Highest God,
My Lady, you are the guardian
Of all greatness.
Your hand holds the seven powers:
You lift the powers of being,
You have hung them over your finger,
You have gathered the many powers,
You have clasped them now
Like necklaces onto your breast.
U našem je medijskom prostoru, inače, "zločin kakav ne pamtimo" obezvrijeđen izraz. U stvarnosti to najčešće samo znači da se tako nešto nije dogodilo otprilike mjesec dana. Poklao je cijelu obitelj, ubio majku sjekirom, silovao 90-godišnjakinju, likvidirao cijelo selo kalašnjikovom, tjerao ljude u podrume i spaljivao ih, bombardirao gradsku bolnicu avionom, opkolio grad i pobio deset tisuća ljudi. Ako su ovi zločini iz naše crne kronike takvi da ih se ne sjećamo, to nije zato što se nikada prije u našem životu nisu dogodili, nego zato što ih se – kako sama riječ kaže – nismo sjetili. Svi ovi zločini su, ukratko, zločini kojih se ne sjećamo iz jednostavnog razloga - naši narodi imaju loše pamćenje.
—
Like a dragon,
You poisoned the land—
When you roared at the earth
In your thunder,
Nothing green could live.
A flood fell from the mountain:
You, Inanna,
Foremost in Heaven and Earth.
Lady riding a beast,
You rained fire on the heads of men.
Taking your power from the Highest,
Following the commands of the Highest,
Lady of all the great rites,
Who can understand all this is yours?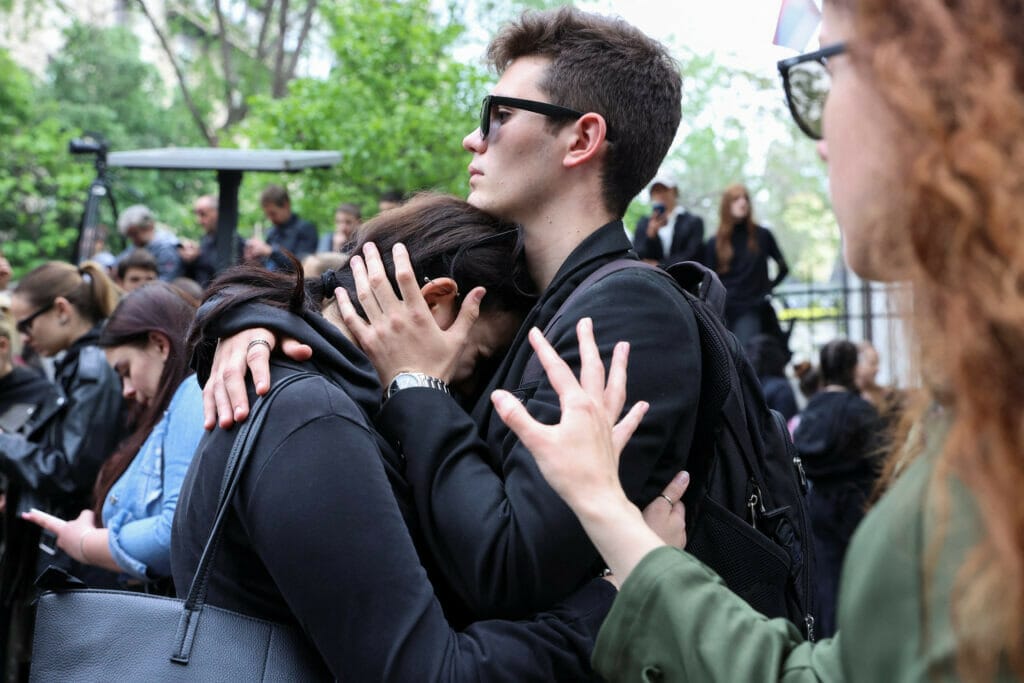 Po nedavni raziskavi neodvisne organizacije World Population Review je Srbija po oborožitvi civilistov četrta sila na svetu. Pred njo so ZDA, Jemen in Nova Kaledonija. Srbija je z 39 kosi orožja na 100 prebivalcev tudi prva v Evropi. Matematika je preprosta in ni nujno, da je človek minister, da to izračuna. Po zadnjem popisu prebivalcev je bilo Srbiji 51 odstotkov žensk in 49 odstotkov moških, med katerimi je 20 odstotkov otrok, starih do 14 let. Kar pomeni, da je od sto prebivalcev Srbije 49 moških, od katerih je 10 dečkov, mlajših od 14 let. Na tistih 39 dolgih in kratkih cevi torej ostane – samo trenutek, da izračunam – točno 39 odraslih moških in starejših mladoletnikov. Na kratko, dojeli ste, statistično imata vsak moški in vsak oče v Srbiji doma pištolo.
—
In the forefront
Of the battle,
All is struck down by you—
O winged Lady,
Like a bird
You scavenge the land.
Like a charging storm
You charge,
Like a roaring storm
You roar,
You thunder in thunder,
Snort in rampaging winds.
Your feet are continually restless.
Carrying your harp of sighs,
You breathe out the music of mourning.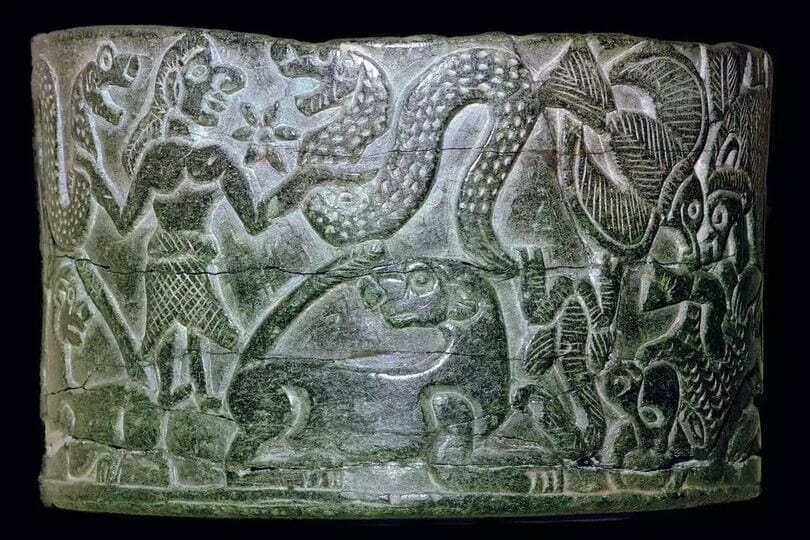 Enako tako zelo dobesedno, verjetno zato, da publika lažje dojame, so očetje v tretjem dejanju vzeli orožje z zida, ga potisnili otrokom v roke in jih naučili streljati. Kako je to orožje prišlo na zid, nihče več ne vpraša, niti se ne spomni. Prvo dejanje je bilo v Srbiji namreč odigrano že preveč dolgo nazaj. Bil je to zločin, ki ga ne pomnimo.
—
It was in your service
That I first entered
The holy temple,
I, Enheduanna,
The highest priestess.
I carried the ritual basket,
I chanted your praise.
Now I have been cast out
To the place of lepers.
Day comes,
And the brightness
Is hidden around me.
Shadows cover the light,
Drape it in sandstorms.
My beautiful mouth knows only confusion.
Even my sex is dust.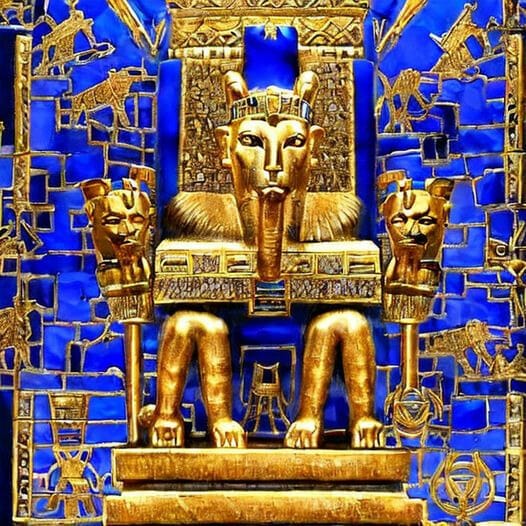 —
What once was chanted of Nanna,
Let it now be yours—
That you are as lofty as Heaven,
Let it be known!
That you are as wide as the Earth,
Let it be known!
That you devastate the rebellious,
Let it be known!
That you roar at the land,
Let it be known!
That you rain your blows on their heads,
Let it be known!
That you feast on corpses like a dog,
Let it be known!
That your glance is lifting toward them,
Let it be known!
That your glance is like striking lightning,
Let it be known!
That you are victorious,
Let it be known!
That this is not said of Nanna
It is said of you—
This is your greatness.
You alone are the High One.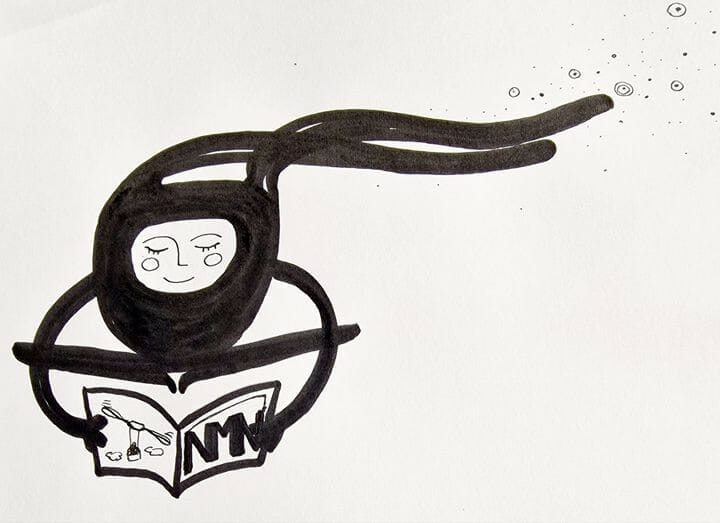 Gotovo 14-godišnjak iz elitne škole na Vračaru nije došao iz problematične obitelji, niti iz redova bahate beogradske zlatne djece koja njeguju "zapadne vrijednosti" i u školu dolaze u žutim Lamborghinijima. On je sin uglednog beogradskog liječnika, sramežljiv dječak i odličan učenik, koji je, kako doznajemo, petkom bio sam, išao na satove igre, išao na natjecanja iz matematike, a lani je sudjelovao na općinskom natjecanju iz povijesti. Ukratko, bio je štreber, idealna žrtva vršnjačkog nasilja i meta nasilnika, zbog čega je, ne manje važno, ove godine promijenio razrede i školske smjene. Na kraju je okidač bila djevojka iz povijesti. Bijesan zbog šale, uzeo je dva očeva pištolja, uletio u školu, ustrijelio profesoricu povijesti i tako pomračena uma krenuo u osvetu školskim kolegama, školi i cijelom svijetu.
—
O my Lady,
Beloved of Heaven,
I have told your fury truly.
Now that her priestess
Has returned to her place,
Inanna's heart is restored.
The day is auspicious,
The priestess is clothed
In beautiful robes,
In womanly beauty,
As if in the light of the rising moon.
The gods have appeared
In their rightful places,
The doorsill of Heaven cries "Hail!"
Praise to the destroyer endowed with power,
To my Lady enfolded in beauty.
Praise to Inanna.
from The Hymn to Inanna
by ENHEDUANNA
The Poetry of Gods by Enheduanna - The First Known Female Writer
It is not always easy to read the stories of real people from the artifacts they left behind. This is especially true if they lived 5,000 years ago. However, the story of a remarkable woman from that era is surprisingly well known from archaeological and textual resources.
The Sumerian site of Ur is still one of the most fascinating of the large archaeological sites located near the Euphrat and Tigris Rivers. A woman who composed at least 42 hymns dedicated to the temples of Sippar, Esnunna, Eridu and many others lived in this impressive city. When Mesopotamia was a land of ziggurats and old gods, a woman known as Enheduanna wrote some of the most meaningful poems in history – the first known examples of real poetry.
Tablets of the Temple Hymns.
For I haven't stopped. For what has once started. And for I do not expect you to know. But I pray. And I will continue, to pray. As to pray is, that means, that you stay. And you won't go. You won't leave. Although you're free. And you go. And you leave. But I stay. I prey. And I will never stop for what has once started. As it did not just start. As it has been started. And it won't stop. As we're just in between. We are but the passengers. Twice. That you had me. But once. And look at this now. You had me at hola? I pray ..
That's what she said. As she's full of hope and appreciation. As she also needs it. She is the part of it. She is a page in the book. A chapter. A broken edge. She is the story. And a writer. I pray.
She said: "Thanks to Cheryl Ann who bought my book and DM'd me this pic on Instagram. It's always such a thrill when new people discover my book.
I work in content marketing and like a chef who doesn't cook at home, I'm terrible at promoting myself. So when someone finds my book it's a small miracle.
For those of you who don't know me or my book, it's a memoir about three years I lived and travelled in South and Central America with a Peruvian artisan during the 1990s. I often call it 'Eat Pray Love on steroids'. I don't know how Elizabeth Gilbert feels about that.
It contains:
Love ✅
Adventure ✅
Spirituality ✅
Sexy people ✅
Sexy landscapes ✅
Sexy near-death experiences ✅
It's available as a paperback, ebook and audiobook through all the usual outlets."
Which is nice and polite, as that's what they say in this country. I pray. For them. For the people. For the country of friendliness. For this place is. So they say. And giggle. And applaud to the pilots who land successfully. As if they won't. They wont applaud. They won't at all. But I pray. Pray, and never stopped.
After a messy public breakup, soap opera darling Jasmine Lin Rodriguez finds her face splashed across the tabloids. When she returns to her hometown of New York City to film the starring role in a bilingual romantic comedy for the number one streaming service in the country, Jasmine figures her new "Leading Lady Plan" should be easy enough to follow—until a casting shake-up pairs her with telenovela hunk Ashton Suárez.
~ You had me at hola
I like her approach. Her name is Leigh R. Three years ago, that day, after that morning, she lost her beloved husband. I still saw him that day when he was walking their two children across the Obi creek bridge in Maleny, in the direction of school, and I looked at him from the opposite direction, from the car, and I thought to myself: "I need to speak with him now."
But then, after the roundabout I did not turn to go chasing him on his morning walk to the local state school. They know me for that. And it mostly unpleasant for people. When I come chasing them from nowhere and then dissapearing into nevermore. Boud by the spell of the destiny. But wehat happens if not? That afternoon Herrin was dead. Heart failure. Or something. Life, gone. But I prey. I prey, for you. And you won't leave. No. Not until next Wednesday. I will bring a candle with.
Then they came. All dressed in white. And others, in black. Some were bringing flowers. Some different modes of silence. While others, they just stood there, as forming some long and never-ending corridor of faith, for whatever happened then and there no one was really sure. But something was gone. Something dissapeared. And there it was, a tree. And next to the tree, a blue guitar. And by the guitar, a girl in spring dress, with her face in the morning dew grass and her hair, made of gold, floating as a fog above the misty air.
I told you, once, and that won't change: I pray >
With every ray of light awakening the mornings
in every moment, all around the globe
I pray for you, right now..
For thousand kisses that were shared, they were, all yours. I still pray.
Peter uttered: "I have it on my Kindle and listen to it on audible ! I absolutely loved your book and also loved Natalie's narration ! I am an absolutely avid reader and one of the few joys of getting older is I forget things a lot quicker so I will be able to enjoy it all over again very soon ! 
"
But I have never trusted any practical advice nor promises of any kind. No use. I pray.
And Kris began his way, profanely:
"I bought my copy a couple of weeks ago and finished it this weekend.
Leigh Robshaw - I was intending to message you to tell you how much I enjoyed it, and then logged onto facebook and saw this post of yours.
So, to Leigh, and to anyone who hasn't read it:
It is f**king epic - an absolutely amazing story and just a wonderful experience to be brought in and onto that amazing journey along with Leigh.
I just loved it."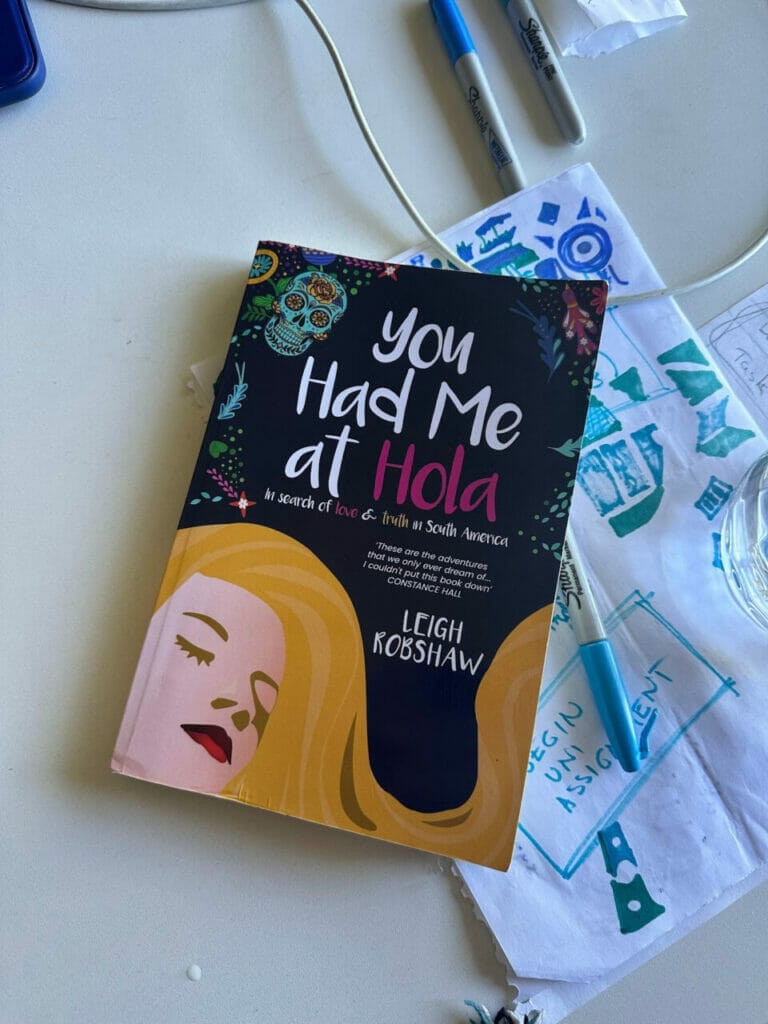 If one ought to empty the past, one ought. But first, one pray. And if ones past ought to be emptied, one ought not last. To continue, never stopping. Thus, I pray, for you, not last.
But do not trust the words. Those are extremely superficial.
Leading Ladies do not end up on tabloid covers. 
And Leight replied in a predestined way, superficial disco: "Kris Randall wow! Thank you so much, I'm so glad you liked it. If you have time, I'd love you to leave a review (this one is fine!) on Goodreads. Every little bit helps! 🙏🙏🙏"
Which is, the game we play if not, then, I still pray, for you, I must. Will never let you go.
And with a heart big favour Kris replied, as Kris must: "Leigh Robshaw Done!" and a little heart therewith, for sure.
Oh pray man, rather then a heart. For it is late. And I still pray.
So they got into it, quite reversely but for sure as such rhetoric is a must, but not completely:
Kris Randall
4.58 Stars out of 80 ratings is what your book has on goodreads by the way.
Reply1d
Leigh Robshaw
Kris Randall oh wow, really? I haven't been on there for ages. Thanks a million Kris x"
And here, I pray, I needed asking: "Kris Randall would you mind selling it?"
For whole hell might broken loose and purpose lost might be, for favor disenchanted oh, I dunno, but such it is, a way. I still pray.
And it exploded with a symphony of dissatisfaction. That is indeed, if at all, I pray.
Kris R
A St U - Get your own copy from Rosetta. I'm keeping mine.
B Kris Randall as I said, a more grassroots approach would be you take your 10% off it and sell second hand to me, then you give the 10% less money to Leigh Robshaw and leave it with me to read and then I sell the book again, second hand, with a great recommendation by taking away 10% from the purchase price and 10% from the income by giving the money to Leigh Robshaw from the same book which then passes to hands of the third, fourth person, up to 8 in a row. In that way we have the best, personal recommendations, we can trace the book history and we can create additional stories with the book changing hands. You can always purchase it back from the levels 2-8 anytime..
Please reconsider it. I have nothing against RosettaBooks Maleny, but it's not a 'kosher' practice for books to be sold only as new. It's not in a nature of books..
Does Angel Goulter Randall has an other, personal copy from Rosetta?
42 Ways of Rolling Eyes
From the beginning of time, which is about 25,000km away, there is a beginning from which I still pray. Made with love, only once, is enough to beset in circular motion the time that we spend, together, in love again.
For a gallery of dreams >
Reply1dEdited
Kris Randall
She will need to get one if she wants to read it. I'm not lending mine to anybody! They never give it back.
Reply1d
Kris Randall why would you ever want anything back? You're a man Kris Randall, so be as a man - read a book once and that's for all. Sell it as a second hand. Never expect anything back. And do not keep anything what you really not need. That's the way. And the girls, I suppose, will like it ❤
Reply1d
Kris Randall sighted 🤔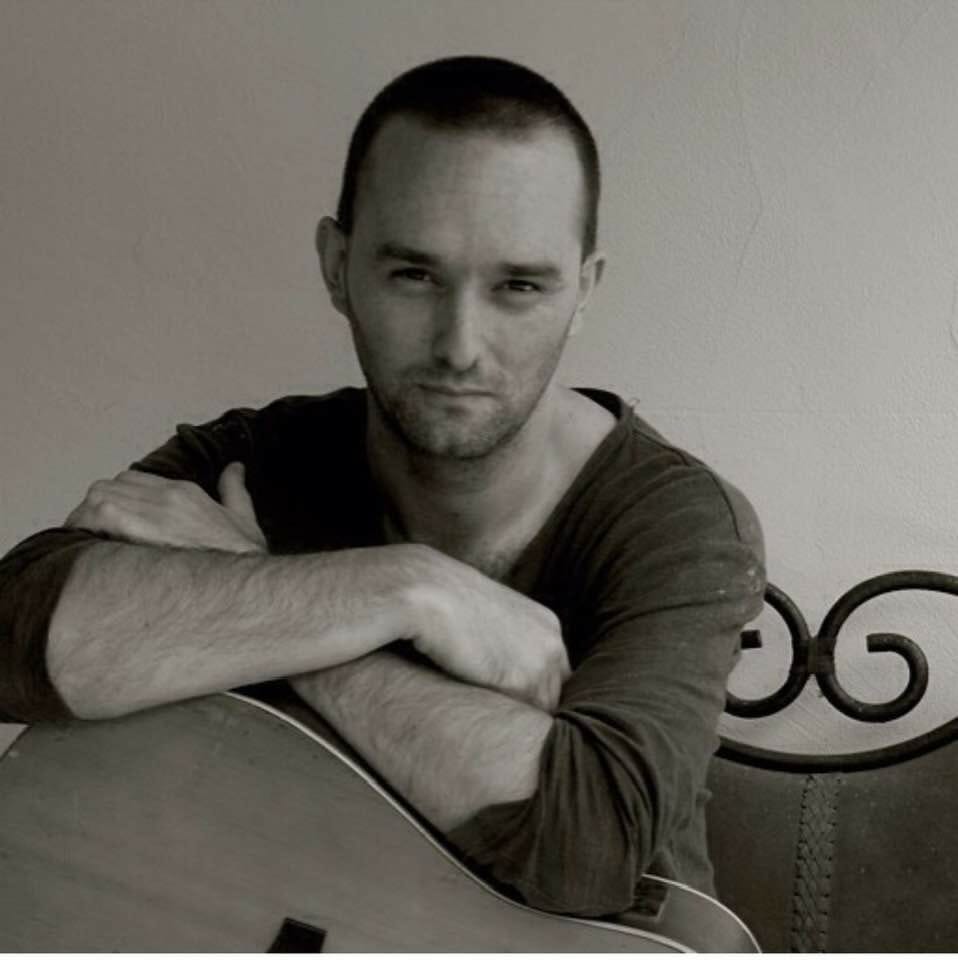 As the only man who ever was, was Herrin, as to Leigh: on Apr 23.rd 2023, @ 8.68AM
You would have been 50 today Herrin. We would have done something to celebrate involving music, nature, friends and Indian food. I probably would have bought you a book and a cool T-shirt. We shared a love of music, books and nature. We would have laughed about stupid shit and argued about something inconsequential for hours. I would've been raving about seeing the Smashing Pumpkins live last week after falling in love with them 30 years ago and you would've said they're not as good as Pink Floyd just to piss me off and because you genuinely believed no band was as good as Pink Floyd. And maybe you would've been right, but I would never have told you that because I liked our music debates. I liked your fiery, argumentative nature because it was the same as mine and I was never once in eleven years bored with you. You were never afraid to challenge me and I grew immensely as a result. I loved your generous heart, your fierce intellect and your upbeat spirit. You could be a know-it-all pain in the arse at times, hot headed and downright stubborn, but you were the most caring, loving, loyal, thoughtful person I've ever known. I loved you with all my heart. Happy birthday Herrin. ❤️ PS: I almost beat Cohen at chess last night!
Reply4h
Misha Elle intervened for Kris (oh man!) if you borrow from a library, the writer still gets some royalties 😊
Reply3h
Thus recouped: Misha Elle I am not asking a librarian here. May I ask you for a change? Maybe you would better understand my request? Misha Elle would you have a copy of Leigh's book that you read, once or twice, and if so, would you be able to sell it further to me, as a second hand? I would really appreciate that. Please PM if you're for it. Thx
Leading Ladies don't need a man to be happy. 
For every single one of you, and letter, character and mind, of course the number, for each and single you are bound, to tell - I pray, for you, each day.
Next session then aboded:
Kris Randall
😆 The real lesson for me here is to stay off social media.
Reply3h
Misha Elle
Kris Randall no way 😆
Reply3h
St U
Kris Randall that's the intent.
Reply1h
St U
Kris Randall it's only a disaster. nothing to worry about 🙂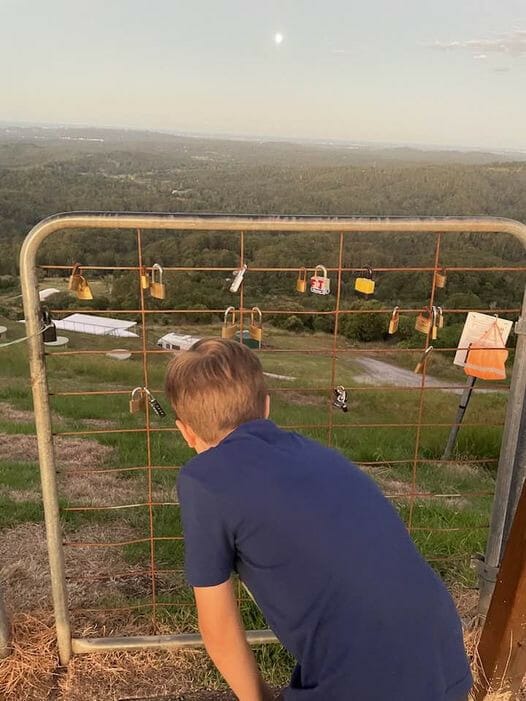 And back again to story, lock and load, and off we go to see the famous acts of recommendations and reviews on anything at all. I pray, and continue:
Did anyone read You Had Me At Hola (v1 or v2)?
I'm looking to obtain a second hand book please. I do not buy new books. Similarly to falling in love .. but that's another story.
Please let me know or let know anyone who did finish reading You Had Me At Hola (once or twice) and would like to give / sell book forward or exchange.
If selling, depends on the state of the book (no oily stains or splatter or coffee or tea traces or tear wearings), best quality for max 10% off the RRP and the author needs to get at least 10% from that you will earn.
If exchange I can offer some notoriously good books - ask for titles (you'll be able to choose between 3 titles)
PM please
Thanks
But didn't conclude, not yet:
Amber Ngalinawa Green
Ha ha…use thise skillz 👏👏. Oh gawd, for me it's the whole 'how to promote yourself and not feel like a wanker" 😅. One needs to be secure in the knowledge that they are not one 🤣👏 promote it baby! xx
But didn't mention it, for real, for what it is or what not, it is, all but - I pray. Another kind. Indeed, to stay or say: You had me at Hola.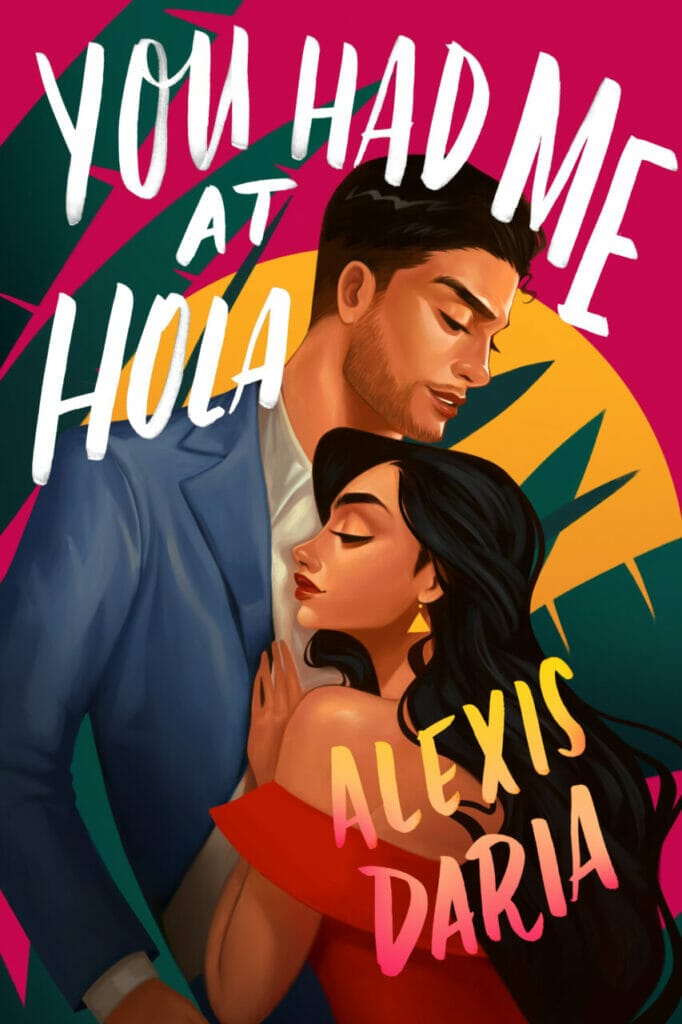 To see but here >
From the year I don't know which, but close, indeed, might say, for a bargain with a destiny, if such at all exists, to pray and in prayer still, I do. I pray, indeed, for you.
Takrat, v Soboto sem se udelezil protesta 'World Protest' ali nekaj podobnega, tako imenovanega, v Brisbane-u. Ta dan sem se se posebej namenoma odlocil, da se udelezim tega javnega 'protesta' iz treh razlogov: 1, 2 in 3 >
You wouldn't believe you were stepping in exactly the same tracks as you did before, unknowingly. Until you would know. And you will, one day, surely know when stepping stones across magnetic island, and by its shores.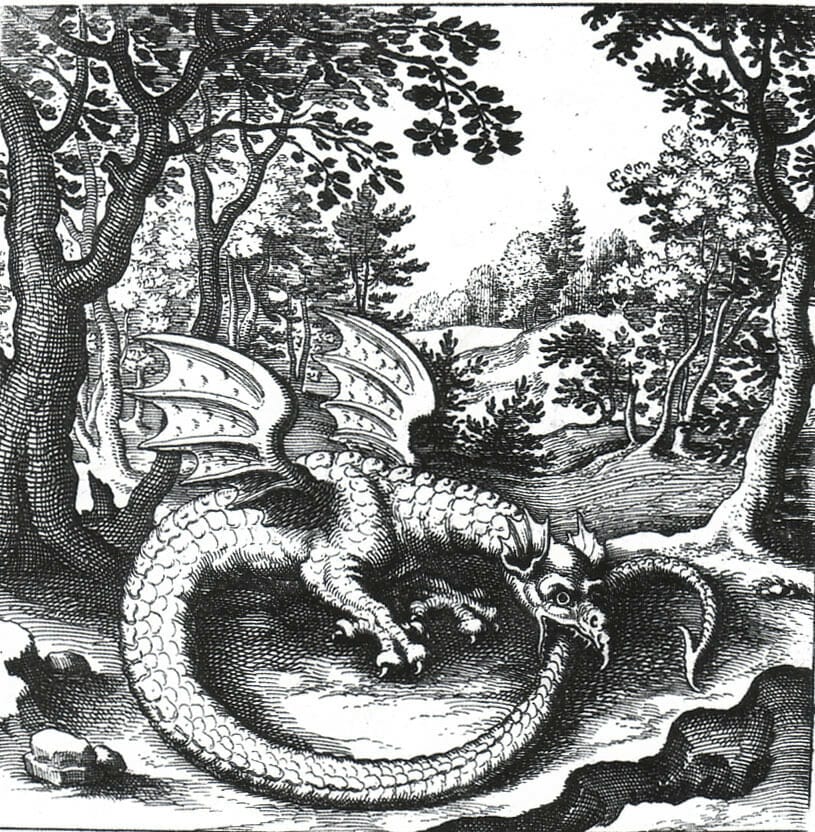 For waves, however many and however far away, or however close, they break their symphony ashore for sunrise. And however many sunrises above the skies, if cloudy, misty, colorful or late, of temperatures in warning zones, magnetic. By the sound of it all you already know, but for belief allow to not knot with stepping stone. Oh listen, to the shore. Oh listen, to the stone. Listen closely to the breaking waves in the shelly skull, oh adoration, oh admiration, oh the wonderful simplicity of the very being.
"So great to be back on Magnetic Island after 4 years since the last visit. Thanks Beat Lehmann for being a wonderful host for jess and me. I've been looking forward to doing some Sunrise Sessions here. This is the first of 2 sessions and was recorded at the end of Alma Beach. (I'm about to head out for another right now as it's 5.30am and Sunrise will be just before 6.30am." ~ Linsey Pollack, May MMXXIII
Magnetic Island, by the Ouroboros
Multiple heads - listen here >
A serpent, dragon or worm who eats its own tail, a representation of the continuous cycle of life and death.
A picture or symbol representing this.
We want, or wish, to want, for it, to pass, and pass again, for time is, made for, contemplation, on the back, of her, she is, ouroboros.
You're talking too fast.
You need to go.
Go more, slow.
As you're really passionate.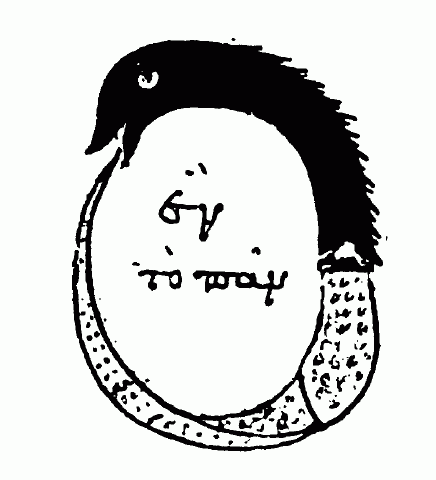 But you're talking way to fast with your multiple heads.
You need to, really slow down. Each one of your heads.
Slow down.
Slow down.
#actsofouroboros #actsofmagnetism
Že dvanajst let je minilo od tistega večera, ko sem na nekem gozdnem pobočju zaslišal oddaljen, presunljiv jok in ihtenje.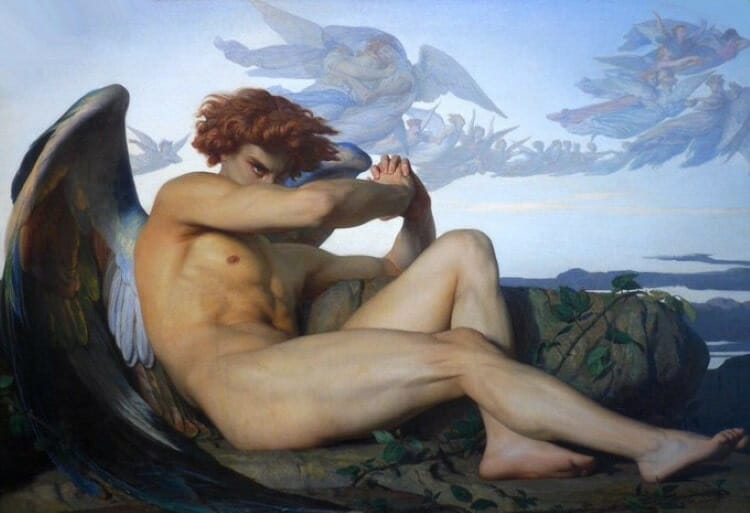 Hotel sem najti človeka, ki je jokal, toda glas se mi je izmikal: zmeraj, ko sem mislil, da sem prišel k jokajočemu človeku, se je jok oglasil nekje čisto drugje. Nazadnje se mi je zdelo, da prihaja jok iz temnečega se kumulusa, toda bil sem skoraj prepričan, da fantaziram. Potem se je znočilo, toda jok se je še zmeraj razlegal in še zmeraj sem iskal njegov izvor.
Naenkrat sem zagledal človeka
Naenkrat sem zagledal človeka, ki je sedel na suhem listju, v njegovi bližini je raslo nekaj dreves, zaradi teme komaj opaznih, človek pa se je narahlo bleščal s fosforescentno svetlobo. Ko sem se približal na kake tri metre, se je razblinil, a ko sem se nekoliko oddaljil od kraja, kjer sem ga zagledal, sem ga spet opazil v nespremenjenem položaju.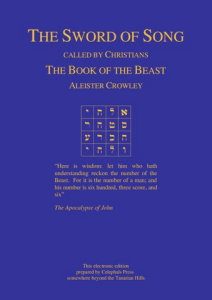 Hitro sem spoznal, da ga lahko vidim samo z razdalje, ki je večja kot trije metri. Zazrl sem se mu v narahlo sijoči obraz. Potez obličja in mimike nisem mogel razločiti. Kot da bi se znotraj kontur njegove glave odpiralo grozovito, neskončno globoko brezno. A ko sem se s pogledom pozorno potopil v to brezno, sem za kratek hip vendarle opazil na njegovem obrazu človeške poteze. Toda bile so strašne: oblikovala so jih doživetja v nekih daljnih, pradavnih deželah, tako strašnih, da bi me sesulo, če bi te dežele, ta doživetja podrobneje prepoznal z Luciferjevih potez.
O teh doživetjih imam le skrajno nejasno, neizoblikovano slutnjo, ki me še zmeraj plaši. Zato je moja psiha vključila varnostne mehanizme, ki so na Luciferjevem obrazu zabrisali poteze in ga spremenili v brezno, ki je sicer res strašno, vendar manj kot poteze obraza …
Morda sporočilo o pradavni, strahoviti kletvi nad vsemi zemeljskimi rodovi, ki se ni zgodila na abstraktno-teološkem nivoju, temveč na nekem natančno določenem kraju, v nekem natančno določenem času, natančno tako in tako …
~ Jure Detela
Then, the memory: The Memory | Pier Paolo Pasolini
A short sequence from "Medea", a 1969 film that I edited everything about. Hypnotic images and a golden and archaic "Medea", acted by Maria Callas.
Paolo Pasolini was born on March 5, 1922 in Bologna. What can we say about Pasolini that doesn't result in lack! We simply thank him for his extraordinary curiosity that made him omnipotent of everything and of all that scientifically and consciously made us, in fact, he still makes us part of it.
A telescope looking far away he was, whose discoveries and/or insights many still are unable to "use", "mastering".
(short version) For a simple fact, as an example, some suppose that this obscure mister is in a huge financial debt. Very simple. And the debt is as big, as similar, to a debt of the other mister, the famous american businessman, if we can call him that, who has been as of the recent in politics too, and who is, by his very best, married to an extremely beautiful slovenian woman by the name melanija.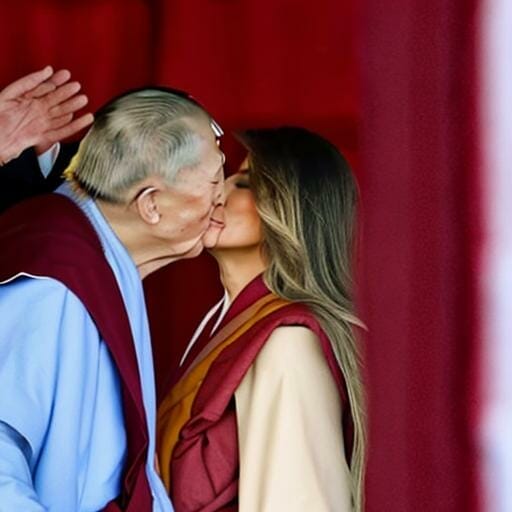 So, in order of the money flow, and if compared to any regular mortgage, this one is so huge that a single worldly person simply cannot imagine its size and proportions. not possible. an ordinary person simply doesn't have that kind of imagination. but, as it is with a regular person, who is indebted, and hugely affected by a debt to live for whatever purpose or reason a person is, this person knows well there's always a forthcoming day when the mortgage repayment is due. And a regular person is therefrom deeply affected by the possibilities of the future, which are extremely obscured by the fact of this intrinsic fear speared deeply and painfully through his organic being by a humanely impossibile hope, and belief, so imposed to ingrave on its heart that it's true. And humanly possible it is for such a surgical procedure to indebt a human being. And is it really so? Is it true?
Is a belief as such really necessary part of the being or is it but just some little sprinkled magic across an entertainment of spectacular device as a humanly possible is?
And one can see many many people living on many many places, driving through their lives, and their wives, and their kids, and the children (as much as they reproduce) through many many ways, which are all but all are on credit, all run on mortgage, all run on the dreams and the nightmares thereof. And down to the point, when the mortgage repayment is then overdue, which is constantly once, twice, or three times, running on zero to zero, from zero to one, from the one back to zero, as one is, as many, and many as one? - what happens? if you're experienced, at least, what is it? And what does a person need then to do to repay the indebtness after remuneration of debt reaches a treshold of the three consecutive overdue repayment failures? Three indebted coins made of gold of what sort?
What happens to a regular, everyday, working person, when the mortgage hits on overdue? what is really happening there? how does that affest the persons life? and how it then, by the degree of proportion, this affect the life of a person claiming on sanctity, chastity, et cetera, which are some of the most expensive values? how does a person of such status need to repay on the overdue debt recollection? how does such person even exists? these are but only a few questions ..
eximpromptu: dalai lama as a beggar on the street holding out a tin cup to collect golden money from children of the world sticking out his red long slimy tongue to every child who turns immediately into a white tan semi transparent snail
#actsofrecollection #actsofindebtness #actsofhumanpossibility #actsoffingering
"But let her raise herself in pride! Let her follow me in my way! Let her work the work of wickedness! Let her kill her heart! Let her be loud and adulterous! Let her be covered with jewels, and rich garments, and let her be shameless before all men!"
"Then will I lift her to pinnacles of power: then will I breed from her a child mightier than all the kings of the earth. I will fill her with joy: with my force shall she see & strike at the worship of Nu: she shall achieve Hadit."
BL. III. 44 & 45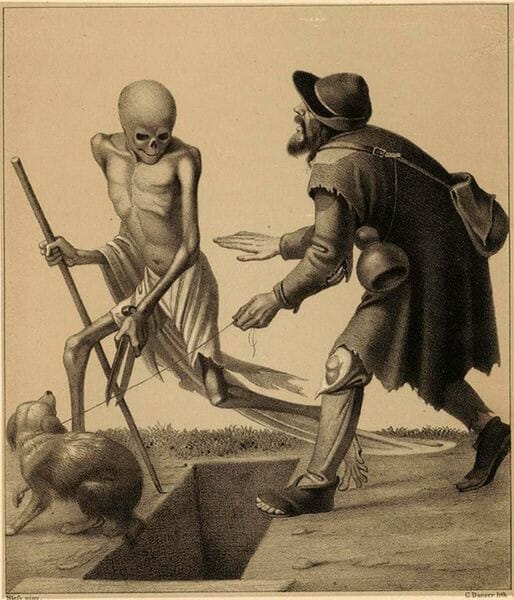 Between 2700BC to 2300BC in Sexagesimal Digits
Between 2700bc to 2300 bc, the Sumerians used the first abacus to count. It is the belief that Old Babylonians have used this abacus to do addition and subtraction.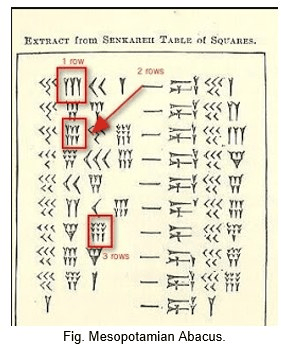 Old Babylonian scholars such as Curricio believe that the old Babylonian used their sexagesimal number system in Abacus to calculate.
Each sexagesimal digit was constituted by a series of vertical impressions of the edge of a reed stylus on the fresh clay tablet with unit value, and impressions made with the stylus turned 45 degrees or more in an anticlockwise direction of value 10.
The Decimal number 1547 is expressed in sexagesimal in the form 25:47, where "25" and "47" are two sexagesimal digits.
WiKi: Sexagesimal, also known as base 60 or sexagenary, is a numeral system with sixty as its base. It originated with the ancient Sumerians in the 3rd millennium BC, was passed down to the ancient Babylonians, and is still used—in a modified form—for measuring time, angles, and geographic coordinates.
The number 60, a superior highly composite number, has twelve factors, namely 1, 2, 3, 4, 5, 6, 10, 12, 15, 20, 30, and 60, of which 2, 3, and 5 are prime numbers. With so many factors, many fractions involving sexagesimal numbers are simplified. For example, one hour can be divided evenly into sections of 30 minutes, 20 minutes, 15 minutes, 12 minutes, 10 minutes, 6 minutes, 5 minutes, 4 minutes, 3 minutes, 2 minutes, and 1 minute. 60 is the smallest number that is divisible by every number from 1 to 6; that is, it is the lowest common multiple of 1, 2, 3, 4, 5, and 6.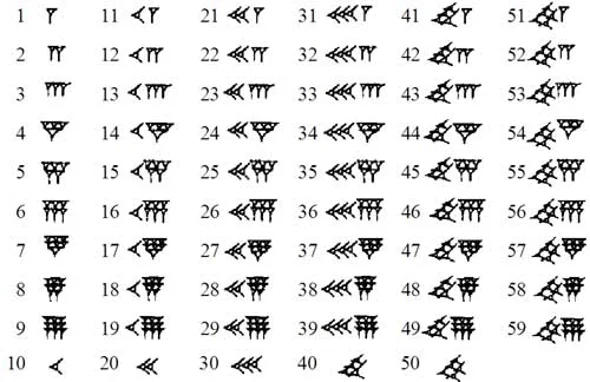 In this article, all sexagesimal digits are represented as decimal numbers, except where otherwise noted. For example the largest sexagesimal digit is "59".
George, not Plimpton 322
Plimpton 322, the tablet in question, is certainly an alluring artifact. It's a broken piece of clay roughly the size of a postcard. It was filled with four columns of cuneiform numbers around 1800 BCE, probably in the ancient city of Larsa (now in Iraq) and was removed in the 1920s.
George Plimpton bought it in 1922 and bequeathed it to Columbia University, which has owned it since 1936. Since then, many scholars have studied Plimpton 322, so any picture you might have of Mansfield and Wildberger on their hands and knees in a hot, dusty archaeological site, or even rummaging through musty, neglected archives and unearthing this treasure is inaccurate. We've known about the artifact and what was on it for decades. The researchers claim to have a new interpretation of how the artifact was used, but some remain skeptical.
Scholars have known since the 1940s that Plimpton 322 contains numbers involved in Pythagorean triples, that is, integer solutions to the equation a2+b2=c2. For example, 3-4-5 is a Pythagorean triple because 32+42=9+16=25=52.
The far right column consists of the numbers 1 through 15, so it's just an enumeration. The two middle columns of Plimpton 322 contain one side and the hypotenuse of a Pythagorean triangle, or a and c in the equation a2+b2=c2. (Note that a and b are interchangeable.) But these are a little brawnier than the Pythagorean triples you learn in school. The first entries are 119 and 169, corresponding to the Pythagorean triple 1192+1202=1692. The far left column is a ratio of squares of the sides of the triangles. Exactly which sides depends slightly on what is contained in the missing shard from the left side of the artifact, but it doesn't make a huge difference. It's either the square of the hypotenuse divided by the square of the remaining leg or the square of one leg divided by the square of the other leg. In modern mathematical jargon, these are squares of either the tangent or the secant of an angle in the triangle.
It continues ..
One eighth equals seven and thirty in this strange base 60 world
…kupil sem novo posteljnino…
je d'jal Danijel
Made in Usaireuroipasrajl?
Made in Eurkraynje?
Made in Usaiskrajne?
Made in Eusrajl?
Made in Eurkrajnj?
Made in Usrail?
Made in Ruskrajne?
Dean Verzel:
Ne bodi ga treba
ampak disi po cemazu!
E tu @dean.verzel?
https://tinyurl.com/e-tu-dean???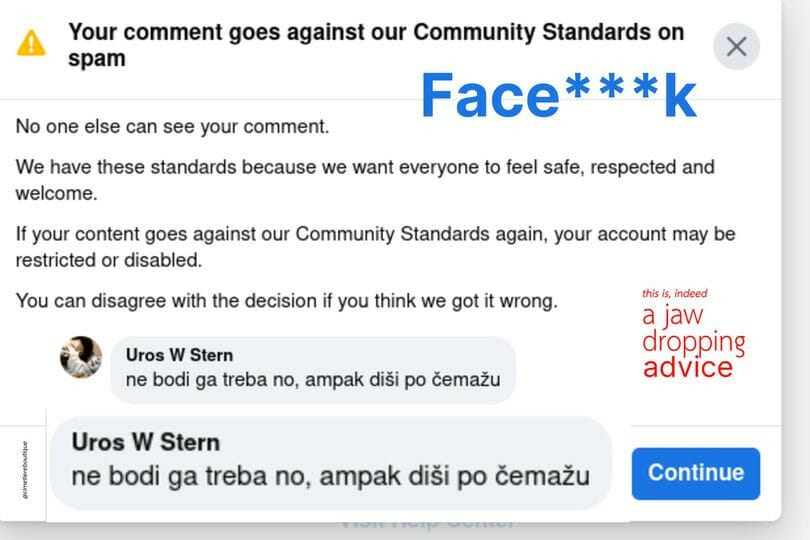 Ga Verz el De an ce ma bodi trebaz?
E tu @dean.verz…?
se verz?
e tua?
Ga Verz el De an ce ma bodi trebaz?
Ne bodi ga treba
ampak disi po cemazu!
E tu @dean.verzel?
https://tinyurl.com/e-tu-..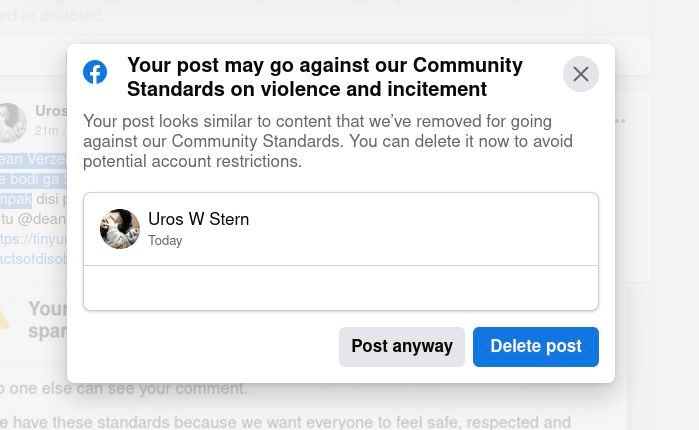 Hello! it Smiled
"Hello", it smiled lovely to her, "my name is Mr Fox. I came to continue our work on the ressurection of dead rabbit 🐰."
"Hello", she replied, "My name is Hosana. You're welcome. Plese come in. Follow those spiralling stairs through the roof and onto a deadly terrace "
"Thank you", it readily replied, "who again am I, to meet?"
"Oh", Hosana giggled, "its Madame Alleluia, hehe, and please remember to not look at her ever after you meet." ...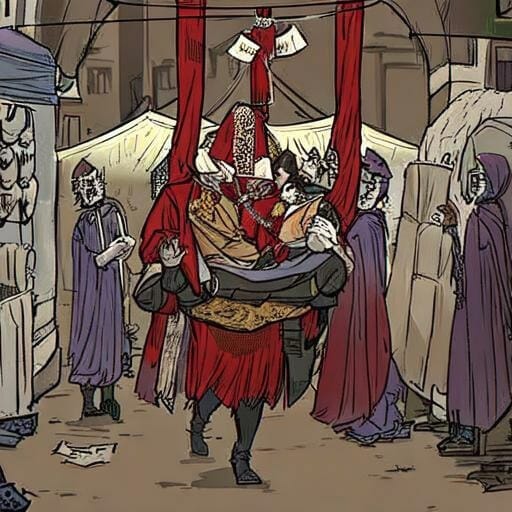 #actsofhosana #actsofhalleluia #actsofretribution #actsofinvisible #actsofrepetition
stop.
slowly.
he's reading.
behind.
she's reading.
between.
the lines.
they're reading
deep down.
just please.
don't move.
please.
don't.
please.
just continue.
don't stop.
not yet.
not just yet.
just a bit more.
just a bit.
there, yes, right there.
between the lines.
stop!
last sentence:
let's turn.
let's do.
this is good.
Just, but, a Moment's Indulgence

?

Rabindranath Tagore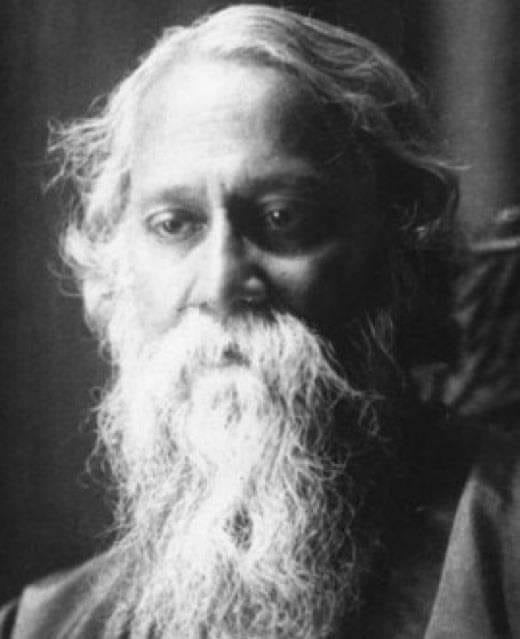 I ask for a moment's indulgence to sit by thy side.
The works
that I have in hand I will finish afterwards.
Away from the sight of thy face my heart knows no rest nor respite,
and my work becomes an endless toil in a shoreless sea of toil.
Today the summer has come at my window with its sighs and murmurs; and
the bees are plying their minstrelsy at the court of the flowering grove.
Now it is time to sit quite, face to face with thee, and to sing
dedication of life in this silent and overflowing leisure.
#actsofparaphrasis #actsofliteracy #actsofinfinitum
She said: Let's keep cash to Queensland Parliament
Today at 10:00 AM
You sent
dont even try. they'll persecute you for that. it isn't a democracy here
for example for every submission it is actually so that they need it to turn it against the very question of petitioning .. so just exercise caution
Jacqueline
I do - I stand for in what I believe - persecuted or not - democracy died with corruption
Jacqueline
They will do nothing but they have to know
Jacqueline
And I always want a response- which nearly looks each time the same - quite interesting
Replied to Jacqueline
this is the issue. they'll never know. esp if they know, they won't
You sent
because first is the question of 'they' you suppose that 'shall know' - who are you addressing there, particular?
Jacqueline
But they know there are some people not believing in their shit
who are you supposing as 'they' and why do you think 'they' should 'know'. who are you?
Jacqueline
Our politicians- right and left and up and down whichever side of the same coin
Jacqueline
Australia is the worst democracy I've ever seen
Reply
why do you think they are 'yours'. are you talking about acts of belonging?
You replied
have you ever seen israel, for example? it all works there? thy do what they like?
Jacqueline
If federal petitions about human rights not get more than max 1000- 20000 signatures it is very questionable
Replied
what is 'federal' is that same as 'feudal' or different?
Jacqueline
Corrupt politicians "belong" to whomever pays most
Jacqueline
Feral
Jacqueline
Lol
You replied
who are 'corrupt' if in the term 'politician/s'?
You replied
is 'feral' a surname of who is 'corrupt' or does it mean something else? maybe a passion?
Jacqueline
You can sign or not sign - I sign as I see it as my responsibility as an authentic, true and humble human being to speak my truth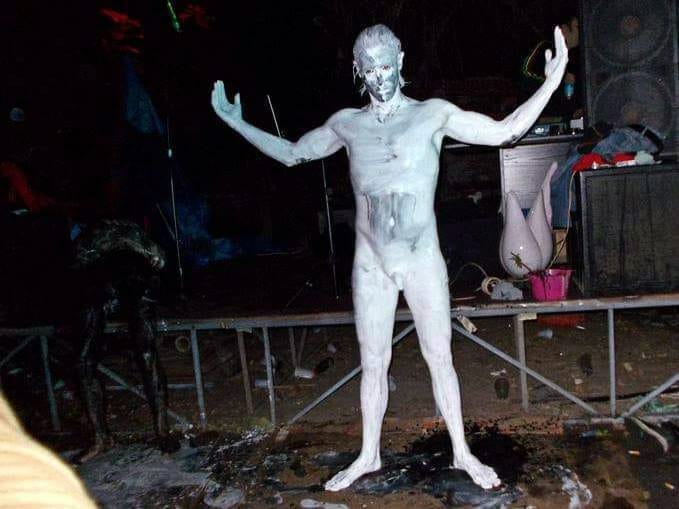 Replied
you have to have a certain amount of passion left within if you express this dedication so vocably? what passion is haunting you?
Jacqueline
Love for this planet and its beings, passionate about justice
Jacqueline
If our life is without love it is not worth to be lived
You replied
i like juice, for example. but only sometimes. a passion.
You replied
do not exercise harshness upon yourself. you have lots of time left. lots of passion.
Jacqueline
Juice for justice?
You replied
have a passionfruit juice for justice, yes. have lots of it. they're just ripe.
Jacqueline
Passion & choice for justice is the right thing 😉
You replied
Passionfruit juice my dear, for justice. That's going to do you good. Lots of it. And they're just ripe.
Jacqueline
lol
From the original book of Eunuch
Passage 9:55 A.M
"You have to understand one thing son", he said to him, "those Jews like to kill people for their passover. That is their cause. They enjoy it the most. They are bloodthirsty."
He looked at him, thinking "What is he trying to say?", to himself.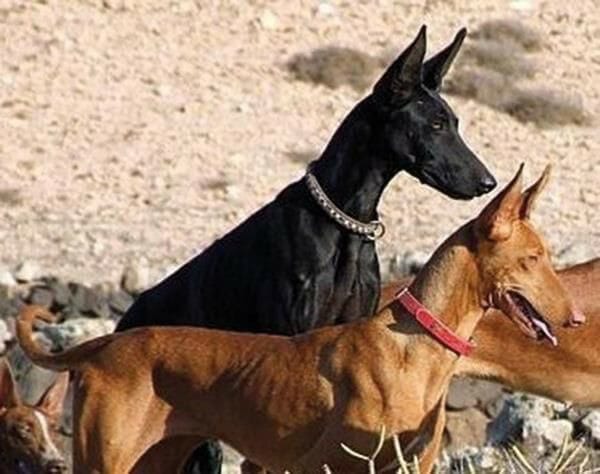 And after a short pause, he continued, "But one thing is certain, and I'd like you to know, for whatever cause son just do not be afraid. You know, ", he added, "you have nothing to loose. But just look at those two poor souls that those Israeli killed just last night, during their jewish passover observation. It has been bloody again. So here's the proof - Those two lost everything, and everyone mourns."
A moment of silence just pulsed between them.
He continued, "As that is their so called jewish offering since the beginning. As they are the criminals who threatened to kill the very pharaohs son a long time ago. And they did, then, a whole mess and abduction of truth. And they did then, slaughter but their own, just to show as a proof to the pharaoh of what they're capable of. But that wasn't a proof at all, just a straight criminal act. Of extortion, abuse and misdemeanor. And in reality, it didn't even happen. It was all but a setup. An act of nullifying treason."
"And what happened then?", he asked him politely, with an interesting scent of fear in the air.
He smelled a scent of fear in the air, so he continued gently, "You do not need to be afraid dear, you have nothing to fear. It is all but a story about a criminal act and how it has been committed and how the criminals are still on the run and how they are trying to avoid their own persecution by accusing all others for the suffering they originally caused and later made up. And do not be afraid for the reason as they enjoy that a lot and they actually take a great pleasure from others being afraid which gives them great right to continue. But are they really right to do so? Just think!"
Silence followed again. A few thoughts consumed, a few lost.
He added, maybe to just to assure him, "And they should have been persecuted from the beginning for that very reason. But no. They went on and invented that whole story of splitting the seas, and later on of a great suffering they caused and then took onto themselves for the reasons to keep the victimized nations at their disposal to never object to anything what they wrote, but they say cannot be changed, and to the fact they are slaves slaves that escaped, causing great harm, and the children of slaves that committed a crime long time ago, but still, today. Every single day."
He looked a little bit more, but assuring.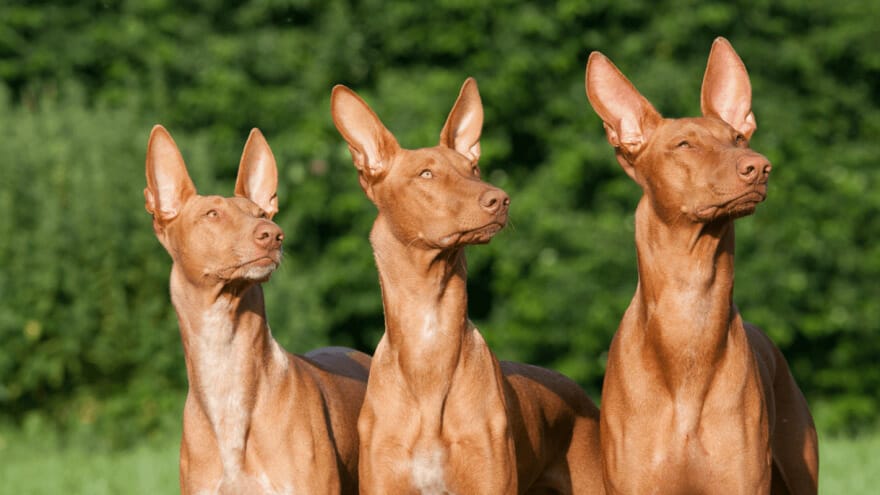 He murmured something unreasonable, but he continued, "Just go on, be courageous and tell them - You are slaves, you do not deserve attention. Your books are a fraud, books can be changed. But you cannot change the fact you are slaves, sons and daughters of slaves, and that you committed a big crime and that the pharaoh never even minded about you insulting his royalty. No. He never even noticed you. The pharaoh has never heard of you, no matter what you wrote in your books."
Then it happened, immediately.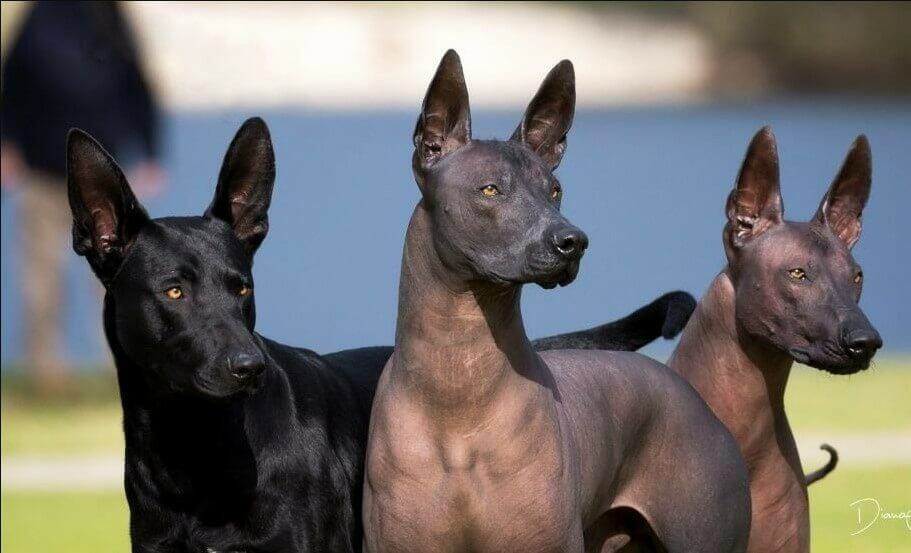 In that moment it got dark. Very dark. The three dogs of the ancient Anubis ran past. The two didn't know what just happened, but it was an omen of that very day. When the three dogs of Anubis pass by, the first one chases the heart, the second is chasing the brain, and the third dog is chasing any remnants of the existent or non-existent life to locate and destroy.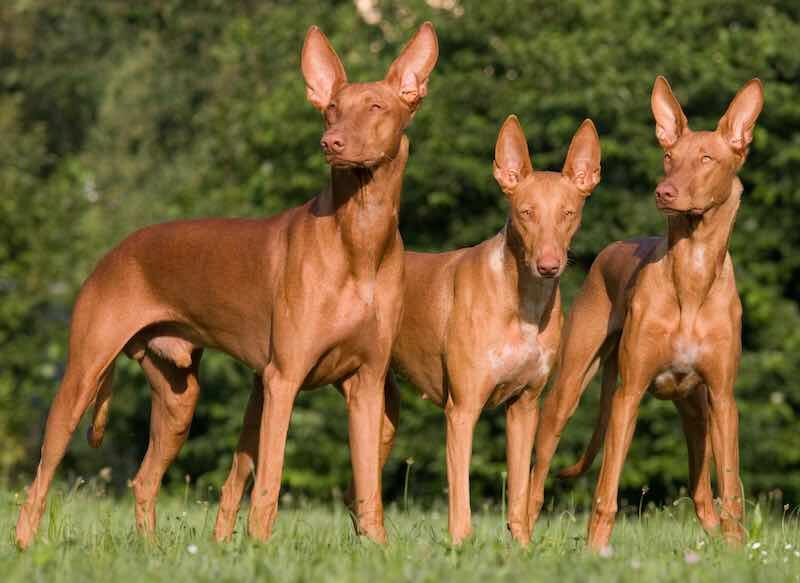 The mouth of the mourning day are open wide. And the death is a welcoming spirit. No one can never just say goodbye before not passing her eternal scales.
The two weren't completely sure what just happened, but they accepted the dark.
The two men nodded and fallen asleep as in some sort of a prophetic vision. No one has ever saw them again. One was later seen to be riding a black dog of the heart. One was seen to be riding a dog of the bran. And the third dog was ridden by no one else but the beauty, eternal, and life, unlimited.
Tell them they're not allowed to pay you, you'll see: https://tinyurl.com/we-say-no-to-electronic-money
#actsofsplendour