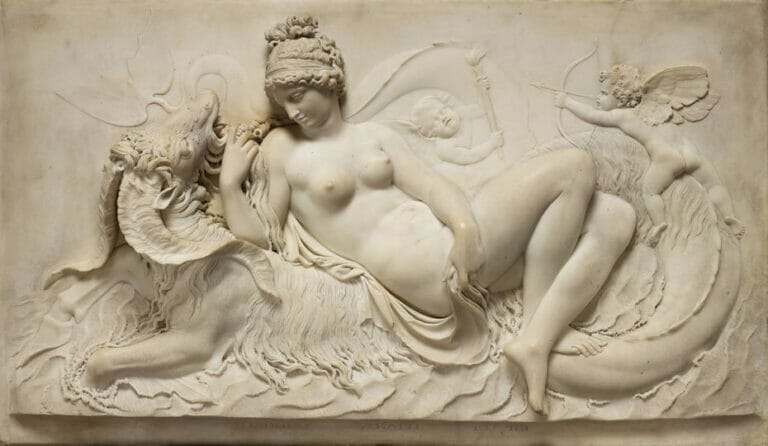 In this allegory of lust Venus, goddess of love and beauty, lies on a fantastic goat-headed sea monster. The Goddess braids her fingers into the creature's fur while the Monster licks her hand in return.
Cupid, riding the monster's long tail, is ready to strike an arrow at Venus, while in the background a love adds a flaming torch to the image, undoubtedly suggesting the scent of desire. Capricorn carries Venus through bubbly waves, sculpted with energy and precision. John Deare demonstrates his great skill in carving a variety of levels and textures in this sculpture, from the low relief of Cupid and putts to the neat Venus, to the fully three-dimensional Capricorn nose and wavy locks of Venus hair.
The representation of Deare della Lussuria as a woman riding a goat has become part of an iconographic tradition that has spread since the Middle Ages. 1787-1790, marble, The J. Paul Getty Museum in Los Angeles.
Already alive Pietro Liberi - born in Padova in 1614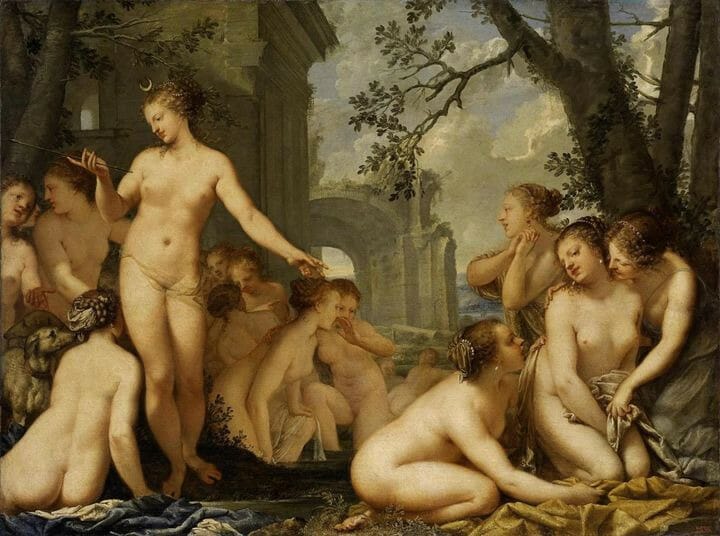 Pietro Liberi was considered to be one of the main interpreters and connoisseurs of the Venetian figurative culture of the Five Centuries.
Particularly famous are his works of mythological subject, such as the canvas depicting Diana and Atteone - in Berlin, Staatliche Museen - or that depicting Diane and Callisto - from 1670, at the Hermitage Museum in Saint Petersburg, in the picture.