An energy transition is a delusion.
For example: we went for a holiday drive this morning. And on the way back we saw a regular building on the side of the road with two signs. Bigger sign said something like 'McDonald's, and the sign next sign to it, 'Playspace'. Our vision interpreting device interpreted it as a: Prayspace.
So, OK, we signalled ourselves and entered an inquisitive mode, what is the 'prayspace' then? We therefore began to pray and our teleportation device took us back into the 16th century to revisit all families that are still today present in the blood of all those who are actually visiting places like 'McDonalds' is.
But as the teleportation protocol doesn't allow the sub-carriage of any physical device, as a camera, it has, although, its benefits. It has the teleportation beam to which your astral is hooked via electromagnetic pendulum.
Teleportation beam therefrom takes almost an infinite sets of memorial imprints, very much likely to photography, serving as a 'back to home' links, but with much higher rate of impressions than any imaginable camera ever invented. It can take light years of photos, in comparison, per every second while in the teleportation state.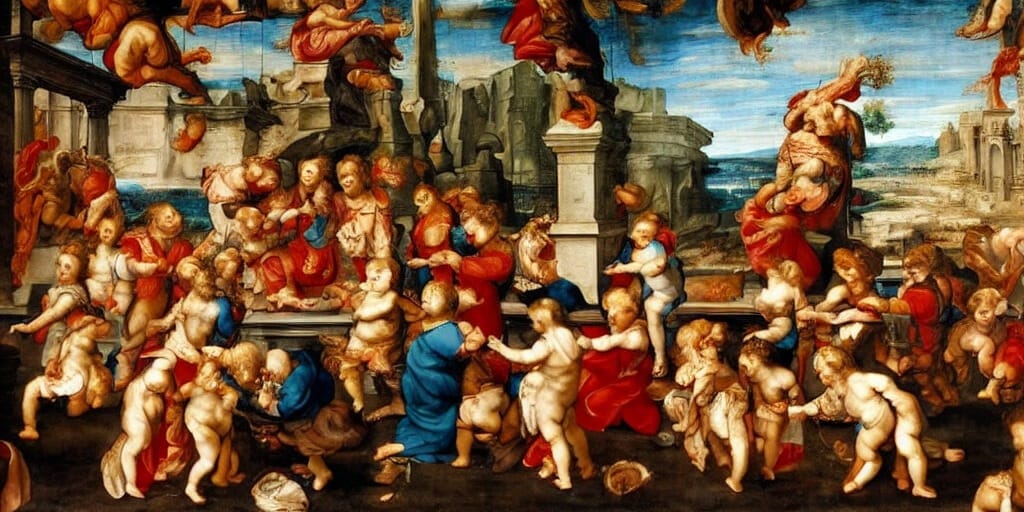 So herein are but a few images that we could, just to serve with this example, extract from the beam. Have fun finding your relatives having fun, although dead long ago, if ever visiting any McDonald's. Selavie!