Kdo zná
noč temno razjásnit, ki tare duha!
Kdo vé
kragulja odgnati, ki kljuje srce
od zora do mraka, od mraka do dné!
Kdo učí
izbrisat 'z spomina nekdanje dni,
brezup prihodnjih oduzét spred oči,
praznôti ubežáti, ki zdánje morí!
Kako
bit óčeš poet in ti pretežkó
je v prsih nosít al pekel, al nebo!
Stanu
se svojega spomni, tŕpi brez miru!
DO YOU FEEL IT TOO?
I FEEL PRE-SĔRĔN: PRE-ŠĔREN, PRE-SHĔREN?
To mi povej!
Komu zvoni?
Danes poet, jutri pa spet!
Pre-sheren je, presěren svet.
Komu zvoni?
To mi povej!
Še danes.
I feel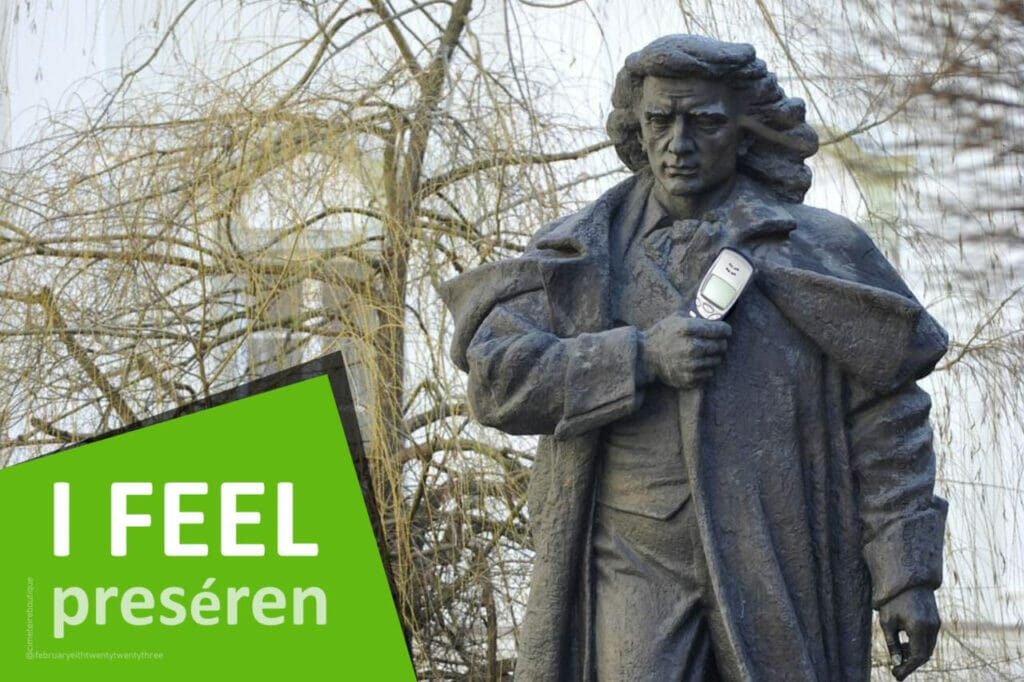 I feel preséren!
I hope you feel it too.
#presérendan #fandanasnji