You could strike sparks anywhere
There was madness in any direction, at any hour. You could strike sparks anywhere. There was a fantastical universal sense that whatever we were doing was right, that we were winning. And that, I think, was the handle–that sense of inevitable victory over the forces of Old and Evil. Not in any mean or military sense; we didn't need that. Our energy would simply prevail. There was no point in fighting–on our side or theirs. We had all the momentum; we were riding the crest of a high and beautiful wave. So now, less than five years later, you can go up on a steep hill in Las Vegas and look West, and with the right kind of eyes you can almost see the high water mark–that place where the wave finally broke and rolled back. ~ Hunter S. Thompson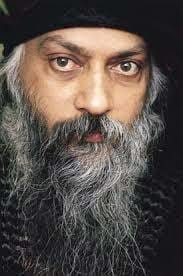 My doctor is afraid to come to listen to me, because he does not want to lose a patient. If he listens to me, then I will be the doctor and he will be the patient.
Mani(j)a
by Ivan & Iva
Kadarkoli se v brezno oziram, v tisto brezno, ki ti lahko scefra življenje na drobne koščke, da od njega ostane le splašeno tekanje sem ter tja, nemo ugotavljanje morebiti o zgrešeni smeri, izgubljene sanje o tem, kako si želel preživeti svoj čas pod soncem nebeškim, mi nič ne pobuja tolikšne pozornosti kot manija.
Prepričan sem, da je vsaka od duševnih bolezni noro nevarna, če se razvije v polnem potencialu, vendar je manija tista, ki iz ljudi, ki bi sicer lahko bili normalni, napravi odvisnike od pohitrenosti, beganja, iskanja zadovoljitve, ki je kajpak docela umetna in nenaravna, ki je zgolj nadomestek za to, kar je bilo dano po Bogu in naravi, in glej, oseba takšne zadovoljitve ne more najti, naj še tako posega po sredstvih, od katerih si jo obeta. Posledica česa pa je manija?
Ivan Črnič, 15. September 5:55AM
Običajno za njo stojijo sprevržene oblike življenja, kakopak, vendar je direkten vzrok porušeno duševno ravnovesje! Da, o tem ni dvoma, kako pa do njega pride, to so individualne zgodbe, ki jih nikoli ne zmanjka. Zanimivo bi bilo o tem prebrati kakšno knjigo, žal pa je celotna sistemska psihiatrija in psihologija zreducirana na fizične vzročnosti, ki se jih poskuša zdraviti z zdravili, da bi nekega dne obolele osebe vendarle kako krenile v službo, brez spraševanja o kakšnem globljem smislu življenja. Težko je raziskovati duševne bolezni z vnaprejšnjo negacijo duše.
Doing anything for the pleasurable reward one expected even before doing anything is as doing nothing before even intending doing something. Some parts are missing. If not.

Agitation
By Iva
Kakšne veje psihologije so tudi bolj napredne, transpersonalna npr. absolutno priznava obstoj duše.
Vzrokov zakaj do porušenega ravnovesja pride je veliko, en pomembnejših je definitivno travma.
Na to temo obstaja tudi kar nekaj materiala.