Bones and Ribs of Ruslan Bogoslovski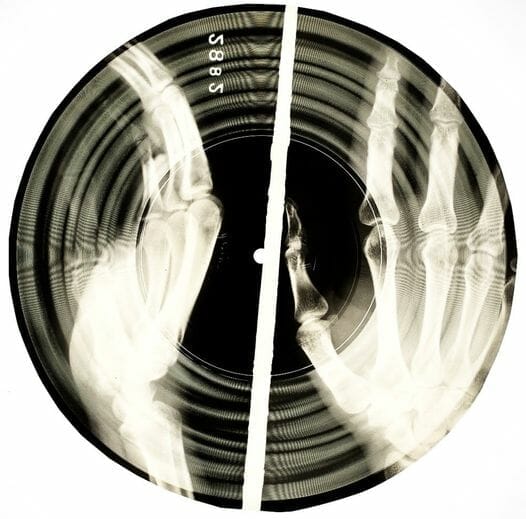 She stated today, publicly, on her beautiful feed:
Gledam neke rengentske slike, pa se spomnim ene zanimive zgodbe.
Po drugi svetovni vojni je Stalin Rusom prepovedal posedovanje kakršne koli zahodne glasbe. Vsi dovoljeni zapisi v državi so morali biti le ruski skladatelji. A veliko ljudi je bilo lačnih zahodne popularne glasbe - vsega, od jazza in bluesa pa do rokenrola. Tihotapljenje vinila je bilo takrat zelo nevarno, pridobivanje materiala za ilegalne kopije, pa je bilo drago in zelo tvegano.
Na genialno rešitev je prišel 19-letni tonski inženir Ruslan Bogoslovski iz Leningrada. Izdelal je posebno napravo za kopiranje glasbenih albumov, ki jih je potem distribuiral po celi Rusiji. Problem je bil v tem, da ni našel dovolj materiala za kopiranje, vinil je bil komajda na voljo kot tudi vsi ostali izdelki po vojni. Potem pa je nekega dne naletel na kup zavrženih rentgenskih posnetkov. In je poskusil z njimi.
Po ruskem zakonu bi morali biti vsi rentgenski posnetki uničeni po enem letu skladiščenja, ker so vnetljivi,
zato je brskal po smeteh in plačeval čiščenje rentgenskih posnetkov. V 20 letih je ročno naredil okoli
1.000,000 kopij vinilk na rentgenskih slikah. Vsega, od klasike pa do Beach Boysov.
Countries lagging in their respect for human rights like Saudi Arabia, Qatar, Australia and Indonesia do unmanned tank business.
Na koncu je zaradi tega pet let preživel v zaporu v Sibiriji. Njegov izum so poimenovali "Bones Music" ali "Bone and Ribs" (bones 'n'ribs kot npr rock'n'roll) ali samo preprosto Rebs.
Več kot 20 let je bil "Bone Music" v Rusiji edini način, da so ljubitelji glasbe dostopali do "zahodne" muske, ki so jo potem vrteli na skritih zabavah v svojih domovih, daleč od ušes in oči KGB-ja.
Na sliki je vinilna kopija pesmi Lullabay for Birdland Elle Fitzgerald narejena na rentgenskem posnetku dlani. Nastala naj bi okoli leta 1951. Vsaka plošča je bila ročno izdelana in je bila unikat.
GoFundMe Removed the Fundraiser for Dying Texas Sheriff Deputy After Wife Posts About Ivermectin
And by the measure, which isn't just fine, GoFundMe Removed Fundraiser for Dying Texas Sheriff Deputy After Wife Posts About Ivermectin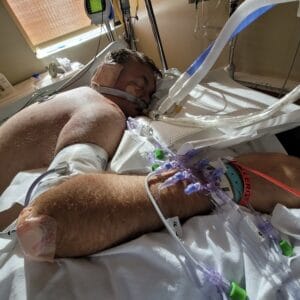 Which is, as said, here: "Erin and Jason Jones cannot access $36,000 in funds for medical and legal bills"
GoFundMe removed the online fundraiser for the family of Texas Sheriff Deputy Jason Jones after his wife posted an update about her legal efforts to get Ivermectin. GoFundMe said the content falls under the "prohibited conduct" section.
Consuming sweets, processed foods and meats is bringing up a choking amount of mucus. Generations will pay for yr cheap foods!
The company gave no warning and deleted the link from its website. Jones is dying of COVID at Texas Huguley Hospital in Fort Worth.
But what do we actually see behing it? Who, and what, is that? Is it really worth considering it a conspiracy? Why?
The Jones family's legal bills have increased again because Texas Huguley Hospital appealed her court order to give her husband the Ivermectin prescribed by Dr. Bowden. The appeal court ruled Thursday night against the Jones family. So Erin is trying to get her husband moved.
Moved?
#gofundmeunreal #russianbonestyle #chinaispending #whoeverowsnothing