Calling Out, Calling In, Entitled: Warlords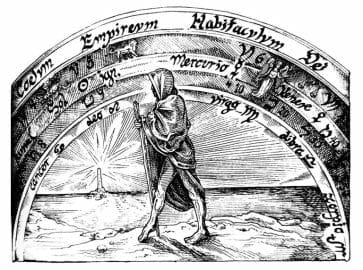 ANCIENT LOCKS OPEN WITH A SILENT CRACK
Subtitled: GUARDIANS OF KHAAN'DAATH'HAAR
(a sketch of 6:45, I AM, I AM)
I should not have, of an idleness
but I did, oh prejudice
knocked on that door, impatiently
and in temporal sorrow.
"Who is that who knocks?", the inner guardian asked
through a hole, in the wall, and a scratch
I could only see, on his face, over the Eye
only one, and painfully deep:
"I am the Heart; and the Snake is entwined
About the invisible core of the mind.
Rise, O my snake! It is now is the hour
Of the hooded and holy ineffable flower."
The silence impromptu endowed us, oh how
foolish I've been to insist, and the mind
took a step back in deep ritual emancipation
of the ancient Lock, and the Key, has been turned…
Ah me! but the glory of ravening storm
Enswathes thee and wraps thee in frenzy of form.
Be still, O my soul! that the spell may dissolve
As the wands are upraised, and the Aons revolve.
…
(to be continued, to be continued)
(watching too many movies might cause the night to slit)