Those Eyes Weren't With Us. In 1818
Those eyes, you said you've got
as "from your mother", kindly, and removed
the mask preventing you to show
to me your royal face and smile,
those very eyes, I was looking for,
for years, how beautiful, you are
I can't express enough, since 1818.
Then you served me the smile of yours
on a beautifully decorated plate
with that softly whipped cream
and with all the flowers, in little pieces,
rose, hibiscus and the mandarin,
on side, and cake, without, and flower
which wasn't there, sparkled with a piece
of chocolate. Delightful!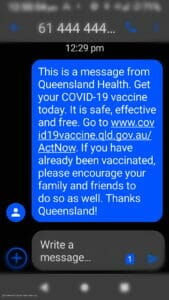 Those eyes of yours weren't with us
but the Shotgun, in 1818,
just in case, all loaded, with me, on the table
so everyone could see how much I care
for hunger and immediate needs
that were on display
as since that sunny morning, when we arrived
we did shoot away some, and then, will shoot some more.
#shotgun #youreyes #yoursmile #withus
At Maleny QLD, being served as excellently as ever, but instead not publishing the photo, as there was no time, and as the Dutch man ate half of it although I paid, as always. Bloody Dutchmen!