Hats down. Heads to fall.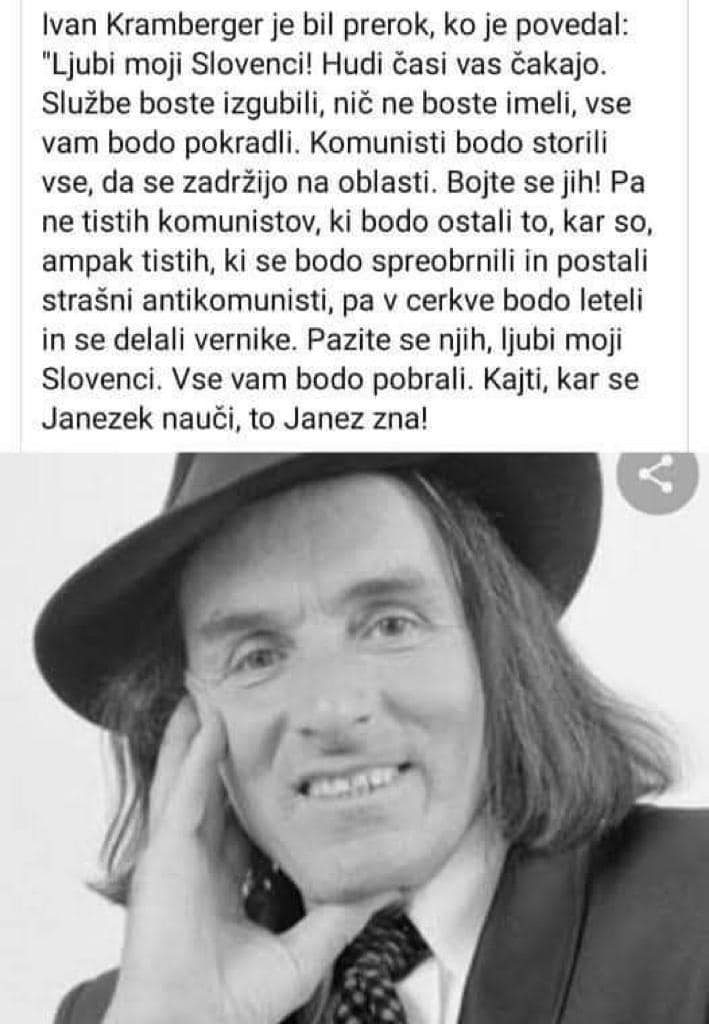 I saw him face to face, and I visited his home after he was unfortunately shot by one of these same unholy beings still scaring the hell out of reality, as people live today and as they are administered by the same, unholy, ugly group.
And he was an inventor of several medical patents, known to the world back then. A simple man who inspired me to for the first time realise an importance of a patent in this world.
And once, when I addressed him for the first time, sometimes between 1990 and 1992, it was on Cecovje, in Ravne, when he was standing on top of his red, vintage, classical car and addressing gathered crowd through his grayish microphone. And he actually descended, and came to me, and I was a young boy, and I told him I need speaking with him. And he asked what is it, and I was then silent. I couldn't exactly tell him. But then he told me, quickly, a short story. His life. That was all.
A few days later he was shot. Cold-heartedly. I was sad about that. And it was a very sad event. It was sad then the same way as it is sad now. It is sad. And now it's about time that they take responsibility. The time is now.
Hats down. Heads to fall.
But not for you dear friend, Ivan Kramberger (4 May 1936 – 7 June 1992). Although dead, your heart is beating.